THINKING ABOUT UPDATING YOUR HOME, BUT NOT SURE WHERE TO START?
Pinnacle offers a wide range of resources and information you need to better understand the options for your renovation or custom home build. To learn more about our free resources like our Pinnacle Magazine, DNA Document or Project Idea Book, visit our Free Resources page.
Register below to receive invitations for upcoming events like Seminars, Pre-board Tours (home renovation and custom builds in progress) Renovation and Custom Home Tours (completed client home renovation or custom build projects)

WANT PROFESSIONAL ADVICE ABOUT YOUR HOME PROJECT?  BOOK A FREE DESIGN CONSULT!
Take advantage of our free design consult where you will meet with 2 Pinnacle experts representing both the design and production components of your project, for a minimum 2 hour session. We will engage in an honest, transparent discussion about your home renovation or custom build project, providing you with sound advice and an opportunity to decide if Pinnacle Group is a fit for your renovation or custom built home.
Welcome to Pinnacle Group, where we guarantee your project's start date, completion date, and cost!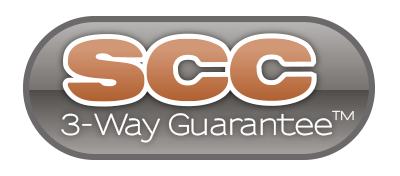 We are the only RenoMark™ Builder to guarantee your start date, completion date and cost. Pinnacle's SCC 3-Way Guarantee™, simply ensures that the most significant consumer concerns surrounding Renovations and Custom Home Builds, voiced by independent industry studies, are unequivocally addressed and are put in writing (some conditions apply). We will pay a $400 per day non-complete penalty fee to our Clients should we fail to meet the targeted completion.
A Full Range of Personalized Design-Build Services
Whether you are looking for upscale complete home renovations, a one of a kind custom built home, or perhaps a room specific renovation such as a kitchen, basement, bathroom & ensuite or custom cabinetry and millwork built-ins; Pinnacle Group offers a full range of Design-Build Calgary services to suit your needs.
Our proprietary Design Discovery Process is designed to reveal the motivation for your home transformation project so we can better understand not just what you want to do to your house, but more importantly, how you want to live in your home.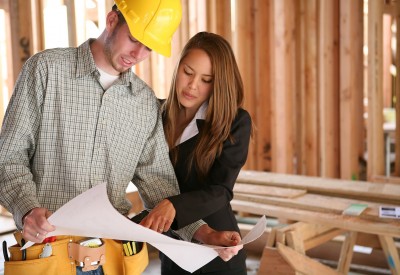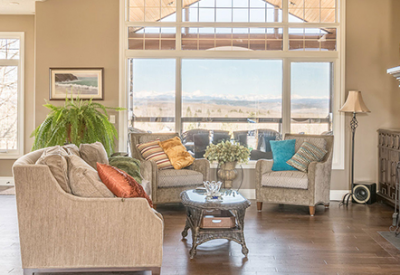 Choosing Pinnacle for high end renovations Calgary, means you will be surrounded by a team of architects, interior designers, production staff, trades, administrators, and Renovation Consultants who are not only dedicated to serving your family, but who have a history of satisfactory Customer Reviews for their design build remodeling Calgary projects. This includes Pinnacle's in-house artisans who produce the custom cabinetry and fine millwork featured in our project galleries under the Pinnacle Custom Cabinets brand. The intent of Pinnacle's entire process is to leave no stone left unturned; such that this level of planning prior to the start of any renovation or custom home build, mitigates unforeseen costs and project delays.
Take Advantage of These Offers
Customer, Trades & Staff Log-In
For Pinnacle's Production Website:


Testimonials
"We have already referred the Pinnacle Group. We have heard such horror stories about other projects. We had challenges, but the stories heard far exceed any challenge we had. We respect and trust the integrity of Paul Klassen (owner). We have full confidence and trust in Paul. I think that is a rare thing in our economy."
— Homeowners of Gallery 33 —
"The main reason for us recommending the Pinnacle Group is that they were so great to work with. They answered our questions and they had great ideas. They did have some problems that were beyond their control (suppliers, weather, injuries etc) but they did a great job. They were professional, responsive, fun and timely. Pinnacle is outstanding."
— Homeowners of Gallery 36 —
"Paul Klassen and his team did an amazing job on our Basement renovation. The care and attention that went into the project was outstanding! I really enjoyed working with the whole team! Kudos to Jody, Todd, Brennan, Dwight, Joey, Jason and Tecum. Miss having you around!"
— Homeowners of Gallery 43 —
Third Party Customer Assessment Reviews
Pinnacle Group is serious about our commitment to providing you with the very best customer experience. That is why, since 2004, we have retained third party assessment company, Client Insight Inc., to perform post project, no-holds-barred, Client interviews on every single Pinnacle project. These reviews have a significant influence on Pinnacle's business operations, providing a crystal clear understanding of our Clients' experiences. The insight they provide allows us to keep management informed and continually improve and enhance our Building Planning Process, ensuring quality and excellence. Our valued Client feedback in many ways drives project completion, holding our team accountable, and enhances Pinnacle's corporate culture. As well, the results are used for training employees, suppliers and trades.

Renovations and Custom Builds are a tremendous undertaking and we are the first to admit that challenges do arise; however, what is of outmost importance is how the company you chose to partner with for your home transformation, deals with these challenges and continues to learn from them. When you choose us as your Builder, we can assure you that we will never stop taking stock of your feedback and will deal with any challenges with the outmost in professionalism and with the least amount of impact and stress on your family. Our relationship with our Client Families is one of collaboration, team work and open, honest, respectful communication; allowing you to be confident in Pinnacle Group delivering a successful end result.
We believe in transparency and sharing our results (remove the word assessment) with our soon to be Clients. It is important to us that we make it easy for you to hear what others are honestly saying about their experience with Pinnacle Group; through our testimonials, third party client assessment reviews, online social proof, as well as opening the doors to as many project home tours as possible. We know that if our Clients are happy with their experience with us, they are willing to brag about it to you!