We were honored to be featured by The Canadian Business Quarterly speaking about how Pinnacle is "Positively affecting families in their homes for Life". Read the story and listen to Paul's interview!

We were selected by the readers of the Calgary Herald & Calgary Sun as the 2019-2020 Readers' Choice Gold Award for the home renovations category in Calgary. We are grateful to be recognized for that in our community!

The North America Business Awards 2020 honors those whose efforts have yielded outstanding products & services across the region. We were awarded the Best Renovations Design/Build Firm – Greater Calgary.
Our Home Renovations Testimonials
"I would recommend Pinnacle Group because they did a great job and the Pinnacle staff are great people.
Pinnacle is a reputable company and their staff are pleasant to work with. I think their staff all take pride in their work and I experienced situations where Pinnacle went above and beyond for us. When I had a problem, they were willing to take care of it. Pinnacle Group's Designer, Jami, was very pleasant and very professional. It was fun to work with Brennan and Grant, their Site Supervisors. I looked forward to them coming to the house. I had peace of mind and no stress with this renovation. There were bumps but I had no stress as I knew they would resolve it."
A Pinnacle Customer, SE Calgary
March 2021
"At the beginning…we filled out a project DNA form and we defined what we wanted.
We know what we like but we are not always good at describing it. However, Pinnacle's process gets everything determined in the beginning. Pinnacle Group does a really good job of the design stage. They have the expertise and knowledge to implement and manage a project. They offer the full package with a full team of competent staff. We would recommend Pinnacle Group because they have a great team, from Paul, the Owner, who puts the plan together, to Jami, the Designer, to Brennan and Grant on the implementation side. I like the fixed price and fixed date concept. Pinnacle Group does good work, they use good products and they have good trades."
Craig & Janet M., SE Calgary
January 2021
"Pinnacle Group delivered what they said they would, they are very knowledgeable about the process, and the trades are excellent.
The Site Supervisors had a good understanding and level of expertise. Everyone from the Owner, Paul, to the Designer, Jami, the Site Supervisor, Brennan, and all the trades were personable. Pinnacle Group's staff seemed very hands on and they would meet us in person. They were never too busy to talk. In the renovation process, they really listened to what we said. They did not try to over sell to us and were very conscientious about our budget and about delivering an excellent solution. We are really happy with the end result and the quality workmanship."
Lynn & Greg W., SW Calgary
Dec 2020
"We had a bit of a complicated project and Pinnacle Group did a good job.
It came within budget and when there were challenges, Pinnacle Group responded well to them. We are really happy with it, we have a great design and great workmanship and we loved the people who were on site. The quality of work is what we value the most. We are the ones living with the product and we are pleased with their work. It is a good quality job."
Dave & Kathryn H., SW Calgary
August 2020
"This is the second reno we have done with Pinnacle Group. We did an exterior project 4 or 5 years ago.
The fact that the schedule and budget is already part of Pinnacle Group's process was important to us. Some companies just wing it and see what happens, but the risk is you don't know the total cost. We had confidence based on our first experience with Pinnacle Group. We value Pinnacle's project management and communication. Brennan and Grant were great. When issues came up, they were talked about and dealt with. We could talk to them anytime and we communicated a lot by email. They were on top of things and responsive. They explained the options, the pros and cons so we had the information we needed to make a good decision."
Darren H., NE Calgary
July 2020
"A renovation can be a stressful process, but when you know that there is a team looking out for you, that diminishes the worry.
We valued a combination of a number of things: Pinnacle Group's care and professionalism, their attention to detail, the pride they take in their work and the family friendly environment. We never felt stressed or felt we were in poor hands. We are very happy with our choice to use Pinnacle Group. It was a stellar experience because of the care, the professionalism and the team approach."
Jeff H., SE Calgary
June 2020
"At the end of the day, everything Pinnacle Group said they would do and that we asked for, was done.
They just did it. There were no complaints.They were not afraid to make changes and get things done. My wife really likes the result as well. These are also the reasons we would recommend Pinnacle Group."
Wes M., SE Calgary
March 2020
"Pinnacle Group uses quality materials and quality trades that end up in a very positive result and experience.
We value their flexibility, professionalism and friendliness. The Owner, Paul, was fabulous to deal with. Both Paul and his wife came to our house with a gift basket at one point. They demonstrated that they actually cared about us and the project."
Norm R., SE Calgary
March 2020
"The process that Pinnacle Group uses is quite different than their competition – it gave us a lot more engagement.
Velvet and Brennan were excellent to work with. Their price guarantee was a factor. What we saw when our neighbors did the renovation with Pinnacle, as well as the warranty work definitely influenced us in choosing Pinnacle Group. The cabinetry work is absolutely superb. Overall with everybody, there was an openness and willingness to resolve issues."
Chris K., NW Calgary
December 2019
"We were thinking about moving but decided to renovate based on early interaction with Pinnacle Group.
We are happy we did and are happy with the result. I think that they know what they are doing. They try their best to stick to a budget and timeline. Pinnacle is also flexible and accommodating, and we appreciated that."
Tim T., NW Calgary
June 2019
"We would recommend Pinnacle Group because of their quality of work and the trades they brought to our site.
They are polite, careful, tidy and lovely people to work with. They were also timely in starting and completing the work. I value our finished product. We now have a beautiful home and it is exactly what we wanted."
Robin B., NW Calgary
May 2019
"The end product of our project is just absolutely fantastic.
We went to Pinnacle because we had confidence that it would all be done well. That confidence and understanding that things will be taken care of was foundational to our decision. We knew that if any issues came up, they would be taken care of."
Linda E., Woodbine, Calgary
December 2018
"What I valued the most from our experience with Pinnacle Group is the finished product.
I love my new home. Way back, we built this house but we never loved it. Now that we have renovated it, we really love it."
Jennifer, SW Calgary
February 2018
"The final product is what I valued the most.
Our project ended up the way we wanted it. I am an accountant and so the end result is important. The aspects of the interaction by Pinnacle Group's Interior Designer, Velvet, was very helpful. She met with us and listened to me, and brought the whole thing together."
Kelly M, NW Calgary
February 2018
"One of the biggest pluses was the way Pinnacle Group kept us involved in the whole process.
They gave us the information we needed all along. Their Site Supervisor, Brennan, prefers to be up front and communicate what has happened…. It really built credits for Pinnacle Group and Brennan."
Ella & Lee W, SE Calgary
February 2018
"We are really happy with the work by Pinnacle Group.
I had a friend come over and she said, "you kept the frame of your house but changed everything else". We are really happy about it."
Margarita G, SW Calgary
February 2018
Welcome to Pinnacle Group, where we guarantee your project's start date, completion date, and cost!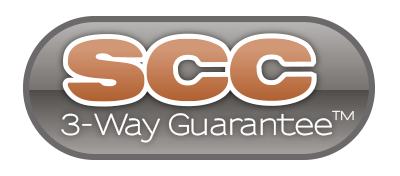 We are the only RenoMark™ Builder to guarantee your start date, completion date, and cost. Pinnacle's SCC 3-Way Guarantee™, simply ensures that the most significant consumer concerns surrounding Home Renovations and Custom Home Builds, voiced by independent industry studies, are unequivocally addressed and are put in writing (some conditions apply). We will pay a $400 per day non-complete penalty fee to our Clients should we fail to meet the targeted completion.
Pinnacle's Associations & Memberships
A Full Range of Personalized Design-Build Services
Whether you are looking for upscale complete home renovations, a one of a kind custom built home, or perhaps a room specific renovation such as a kitchen, basement, bathroom & ensuite or custom cabinetry and millwork built-ins; Pinnacle Group offers a full range of Design-Build Calgary services to suit your needs.
Our proprietary Design Discovery Process is designed to reveal the motivation for your home transformation project so we can better understand not just what you want to do to your house, but more importantly, how you want to live in your home.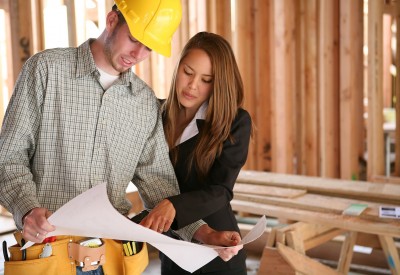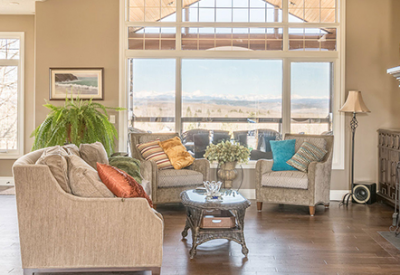 Choosing Pinnacle for high end home renovations Calgary, means you will be surrounded by a team of architects, interior designers, production staff, trades, administrators, and Renovation Consultants who are not only dedicated to serving your family, but who have a history of satisfactory Customer Reviews for their design build remodeling Calgary projects. This includes Pinnacle's in-house artisans who produce the custom cabinetry and fine millwork featured in our project galleries under the Pinnacle Custom Cabinets brand. The intent of Pinnacle's entire process is to leave no stone left unturned; such that this level of planning prior to the start of any renovation or custom home build, mitigates unforeseen costs and project delays.
Third Party Customer Assessment Reviews
Pinnacle Group is serious about our home renovations and our commitment to providing you with the very best customer experience. That is why, since 2004, we have retained third party assessment company, Client Insight Inc., to perform post project, no-holds-barred, Client interviews on every single Pinnacle project. These reviews have a significant influence on Pinnacle's business operations, providing a crystal clear understanding of our Clients' experiences. The insight they provide allows us to keep management informed and continually improve and enhance our Building Planning Process, ensuring quality and excellence. Our valued Client feedback in many ways drives project completion, holding our team accountable, and enhances Pinnacle's corporate culture. As well, the results are used for training employees, suppliers and trades.

Home Renovations and Custom Builds are a tremendous undertaking and we are the first to admit that challenges do arise; however, what is of outmost importance is how the company you chose to partner with for your home transformation, deals with these challenges and continues to learn from them. When you choose us as your Builder, we can assure you that we will never stop taking stock of your feedback and will deal with any challenges with the outmost in professionalism and with the least amount of impact and stress on your family. Our relationship with our Client Families is one of collaboration, team work and open, honest, respectful communication; allowing you to be confident in Pinnacle Group Renovations delivering a successful end result.
We believe in transparency and sharing our results with our soon-to-be Clients. It is important to us that we make it easy for you to hear what others are honestly saying about their home renovations experience with Pinnacle Group; through our testimonials, third party client reviews, online social proof, as well as opening the doors to as many project home tours as possible. We know that if our Clients are happy with their experience with us, they are willing to brag about it to you!