Welcome to Pinnacle Group, where we guarantee your project's start date, completion date, and cost!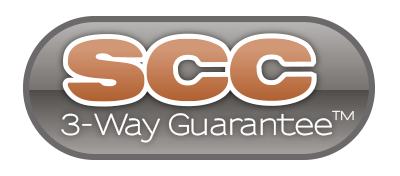 We are the only RenoMark™ Builder to guarantee your start date, completion date, and cost. Pinnacle's SCC 3-Way Guarantee™, simply ensures that the most significant consumer concerns surrounding Home Renovations and Custom Home Builds, voiced by independent industry studies, are unequivocally addressed and are put in writing (some conditions apply). We will pay a $400 per day non-complete penalty fee to our Clients should we fail to meet the targeted completion.

We were honored to be featured by The Canadian Business Quarterly speaking about how Pinnacle is "Positively affecting families in their homes for Life". Read the story and listen to Paul's interview!

We were selected by the readers of the Calgary Herald & Calgary Sun as the 2019-2020 Readers' Choice Gold Award for the home renovations category in Calgary. We are grateful to be recognized for that in our community!

The North America Business Awards 2020 honors those whose efforts have yielded outstanding products & services across the region. We were awarded the Best Renovations Design/Build Firm – Greater Calgary.
Home Renovations Calgary | Award-Winning Renovations Company
Calgary Home Renovators Dedicated to Exceptional Craftsmanship
Discover the art of transforming your home with Pinnacle Group, an award-winning Calgary home renovation company. With our unparalleled expertise and commitment to excellence, we specialize in delivering top-notch renovations that breathe new life into your living spaces. We take our role as one of the premier renovation companies in Calgary seriously, and we are always thrilled to offer tailored solutions that cater to unique lifestyles – from Bow Trail and the Beltline to Stoney Trail and beyond.
Custom Home Renovations Calgary Residents Trust
Do you want a balcony to watch the sunrises from your Tuscany home? How about accessible landscaping at a Hillhurst heritage house? At Pinnacle Group, we take pride in being the first choice in Calgary home renovators for discerning homeowners like you. Our team of architects, interior designers, and skilled tradespeople seamlessly collaborate to bring your dream home to reality; from custom-built homes to kitchen and bathroom renovations, we handle every aspect of your project with utmost professionalism and attention to detail.
Partner with the Best Home Renovation Company in Calgary
When discussing home renovations in Calgary, we firmly believe that Pinnacle Group stands out as one of the best in the industry. We understand that your home is more than just an investment – it's a sanctuary that reflects your unique style and caters to your family's needs. That's why our dedicated Renovation Consultants work closely with you, ensuring a personalized experience that leaves no stone unturned and no opportunity wasted.
Full-Service Calgary Renovation Projects
As a well-respected Calgary renovation company, we offer a comprehensive range of design and construction services to meet all your renovation needs. From basement remodeling to custom cabinetry and millwork built-ins, our team of professionals has the expertise to transform every corner of your home. We proudly offer our proprietary Design Discovery Process, which uncovers your motivations and desires for your home reno journey and allows us to create a truly remarkable space that exceeds your expectations.
Trustworthy and Transparent Home Renos in Calgary
At Pinnacle Group, nothing is more important than having trust and transparency in your home reno. Our written SCC Guarantee™ ensures that your project stays on schedule and within budget, providing you with peace of mind throughout the process. With nearly two decades of experience and a track record of satisfied clients, our commitment to excellence has earned us a reputation as one of the best home renovation companies in Calgary.
Choose Pinnacle Group for Your Calgary Home Renovations
When you're searching for renovation contractors in Calgary – whether you're in Sundance, Springbank, or Sage Hill – choose Pinnacle Group as your trusted partner. We are completely dedicated to transforming your house into a forever home that reflects your unique personality and enhances your quality of life for years to come. Contact us today to take the first step with one of Calgary's finest home renovators!
Our Home Renovations Testimonials
"Pinnacle Group Renovations' owner, Paul, has designed a great process…
…very similar to a commercial building project. The SCC Guarantee was the main reason we chose Pinnacle Group. No one else would guarantee a start and finish date. Jami is very good at what she does. She thinks functionally and from an 'aging in place' perspective. We have a future proof design. When there were hiccups, Paul and his project manager immediately took responsibility and communicated a resolution plan. The finished product is better than anything that we have seen or were expecting. The Pinnacle staff made it so we could trust them and have faith they would get it all done. If someone wants a renovation done on time and on budget, they should choose Pinnacle Group Renovations."
Tiffany & Ryan C, SE Calgary, AB
Aug 23rd 2023
"100% great experience with Paul, the owner of the Pinnacle Group, and his staff…
"
Paul
held himself to a high standard and ensured that quality work was done. We thank God for Jami, their designer. She had good ideas, listened to us, and delivered on the functionality and also made our kitchen and home look pretty. Pinnacle's Site Supervisor, Brennan, answered questions and was very professional. He found solutions and got things done. He always talked to us and was detail oriented. We have already recommended Pinnacle Group because they are ethical and solution oriented. Pinnacle did the project on time and with quality. We could trust them and the whole team is great. You pay a premium price with Pinnacle but it is money well spent and they deal with issues professionally."
Kip H & Kelly F, SW Calgary, AB
Jun 21st 2023
"The best thing about Pinnacle Group is that they're honest and fair…
We trust them, and that's everything. They didn't always try to be right, but listened and were fair to deal with.
Paul
, the owner, has a good handle on the trades and sub trades. He knows his business very well. Jami is a wonderful designer, patient, always very helpful and open to feedback. We love Pinnacle Site Supervisors, Brennan and Grant. They were patient and would explain everything. They were also open to moving things or making changes for us. Pinnacle did an outstanding job. We can tell by the feedback from our family and friends how impressed they are."
Cynthia & David P, SW Calgary, AB
Jun 21st 2023
"Pinnacle Group's trades and the millwork people did a really good job…
We liked the personalities of Paul, Pinnacle Group's owner, Brennan, their site supervisor, and Jami, their designer, as well as attending the Pinnacle open houses. We wanted an established company because we were having a load bearing post removed, and needed to make sure the company was legit. We value the quality of the reno and working with Jami. Brennan gave good suggestions too, like the pantry redesign. We actually miss interacting with Brennan, Jami! and the team! Pinnacle was pleasant to work with and the quality is great. We are happy with our reno."
Deborah and Dean S, NW Calgary, AB
Mar 30th 2023
"We totally enjoyed working with Paul, the owner of Pinnacle Group, and Jami, their designer.
They were friendly, professional, and we enjoyed the experience. Brennan and Grant, the site supervisors, were warm, friendly, and really down to earth. They explained things in a way I could understand. They would resolve any concerns I had during the process. We recommend Pinnacle for the quality of workmanship, their timelines and good communication. When I recommend them to my friends and neighbours, I tell them you have to pay for quality. We ended up renovating the whole house. We got our money's worth."
Grace G, NW Calgary, AB
February 2nd 2023
"I interviewed 3 companies, and it was the interaction with Pinnacle Group's owner, Paul Klassen, that sold the project.
From our conversation, I got a good sense of his character. He was genuine and trustworthy, so we proceeded with Pinnacle. The group as a whole was fantastic. The project was on time and on budget. The way Brennan and Grant, the site supervisors, handled themselves was great. When there were issues, Brennan and Grant listened and they delivered what they said they would."
Randy and Barb W, NW Calgary, AB
January 26th 2023
"I recommend Pinnacle Group because they are easy to work with, they are trustworthy and their quality is good.
They got the project done in the expected timeline. We felt secure with them and didn't worry about leaving the house with their staff still on site. If the work didn't meet their expectations they apologized and did it again. Often, the original work looked fine to us."
Paul & Cheryl S, Calgary, AB
December 31st 2022
"Pinnacle Group's reputation is really good. Brandon, the Site Supervisor, is a really nice guy, is easy to talk to, and remains cheerful in all circumstances.
He is meticulous on the tools and anything he did was outstanding. Brandon listens really well and we think the world of him. I tested him from time to time, and he kept smiling. He handled things really well. Brandon noticed a few things that needed to be improved and he fixed them. Most of the suppliers and trades were pretty good. I have no real complaints about the project."
Norm Toy, SW Calgary, AB
August 2022
"Overall, Pinnacle Group's trades were very good. The electricians were fantastic; the tiler and the plumbing were pretty good, and the framer was excellent.
Overall, Pinnacle Group's trades were very good. The electricians were fantastic; the tiler and the plumbing were pretty good, and the framer was excellent. The installers, Brett and Carl, are excellent and do a really good job, including resolving any issues that came up. A beam had to be installed in the kitchen and it was handled really well. Jami is a really good designer and does really good work. She was wonderful to work with. We did the majority of the selections in one day and it really worked well. The maple cabinets in our kitchen and bedroom ensuite are fantastic. When I had a concern, Pinnacle made things right. I feel that they stood by us. That is very important. Pinnacle will come back after a year to check things and resolve any issues, and I like that. It feels that Pinnacle Group will be around and not disappear. I expected to get a first class product as I saw Pinnacle as a high end renovation company. Overall, Pinnacle did a good job of delivering the renovation. It was not a small investment for us.  I LOVE my bedroom and ensuite!"
Wendy K, NW Calgary, AB
July 2022
"I felt that Pinnacle was a level above any other supplier we have worked with in the past.
The carpentry skills were much stronger. They were easy to talk to. They were not arrogant and were open to input and feedback. They took our calls and concerns seriously. Part of their pride is to please their customers. Pinnacle's Site Supervisor, Stephen, was great to work with. He is easy to talk to and never took offence when we asked questions or wanted explanations. He was always open to talk. Stephen knows what he is doing."
Geoff M., SW Calgary, AB
July 2022
Frequently Asked Questions About Pinnacle Group Renovations
What services do Pinnacle Renovations offer in Calgary?
Pinnacle Renovations is a comprehensive design-build general contractor. We do renovations on entire homes – inside and out.  We also go beyond traditional services by offering luxurious custom cabinetry from our in-house cabinet shop. Additionally, our accessibility division specializes in renovations tailored for those with accessibility needs, and also ensure homes are future-proofed for the "forever home" concept.
How long does a typical home renovation project take to complete?
Project timelines are entirely dependent on the scope. For example, a bathroom renovation might take 4-6 weeks, while our typical renovations span 4-6 months. For those considering custom builds, our projects generally range from 12 to 18 months, depending on the complexity.
What sets Pinnacle Renovations apart from other renovation companies in Calgary?
Our distinction lies in our unwavering commitment to trust and experience. With over 35 years in the industry, we've cultivated trust through third-party reviews and assessments, long before platforms like Google reviews or Homestars existed. We continuously improve by delving into customer feedback and take pride in our SCC 3way guarantee, ensuring cost, timelines, and start/completion dates are met without compromising quality.  In fact, we give ourselves a $400/day self-inflicted penalty for going over the timeline.  We have clients who say they don't want us to rush the process to hit the date and therefore have worse quality of work but that isn't how we work – we have systems in place to always avoid this.  We've hired the right people who embrace our system of TRUST.  We bring Return On Lifestyle not just Return On Investment.  We aren't just in this to make money and move on.  We want to positively affect families for the rest of their lives.
Do you provide free consultations for home renovation projects in Calgary?
We offer a complimentary consultation to ensure our compatibility with your project needs. We understand the importance of working with a contractor you trust and feel comfortable with. Once we establish that we are a suitable match, we progress to a design retainer phase, where we provide a comprehensive project proposal. Going beyond a mere estimate, we engage in a complete project development process. Our multi-page proposal meticulously details every element of the project, leaving no aspect uncovered. It's not just an estimate; it's a guaranteed proposal aligned with our SCC standards.
Can Pinnacle Renovations assist with design and material selection for my project?
Yes, our process includes a professional interior designer who collaborates with you on every project. This designer not only helps with design aspects but also accompanies you on shopping trips to make selections. This ensures that every element of your project comes together.
Apply for financing up to
$100,000

Complete our brief, no obligation application, to find out if you're approved for financing a portion, or all of your renovation, in just minutes.
Pinnacle's Associations & Memberships
A Full Range of Personalized Design-Build Services
Whether you are looking for upscale complete home renovations, a one of a kind custom built home, or perhaps a room specific renovation such as a kitchen, basement, bathroom & ensuite or custom cabinetry and millwork built-ins; Pinnacle Group is the home renovation company that offers a full range of Design-Build Calgary services to suit your needs.
Our proprietary Design Discovery Process is designed to reveal the motivation for your home transformation project so we can better understand not just what you want to do to your house, but more importantly, how you want to live in your home.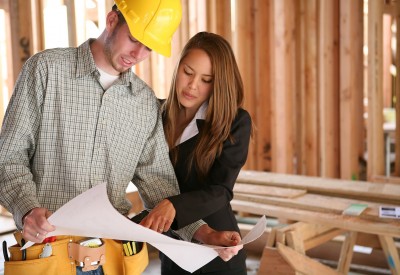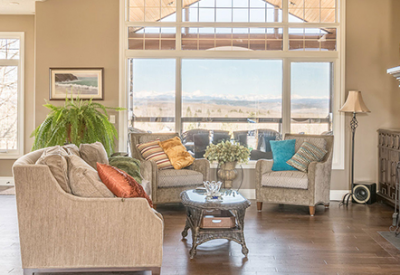 Choosing Pinnacle for high end home renovations Calgary, means you will be surrounded by a team of architects, interior designers, production staff, trades, administrators, and Renovation Consultants who are not only dedicated to serving your family, but who have a history of satisfactory Customer Reviews for their design build remodeling Calgary projects. This includes Pinnacle's in-house artisans who produce the custom cabinetry and fine millwork featured in our project galleries under the Pinnacle Custom Cabinets brand. The intent of Pinnacle's entire process is to leave no stone left unturned; such that this level of planning prior to the start of any renovation or custom home build, mitigates unforeseen costs and project delays.
Third Party Customer Assessment Reviews
Pinnacle Group is a home renovation company in Calgary that's serious about our home renovations and our commitment to providing you with the very best customer experience. That is why, since 2004, we have retained third party assessment company, Client Insight Inc., to perform post project, no-holds-barred, Client interviews on every single Pinnacle project. These reviews have a significant influence on Pinnacle's business operations, providing a crystal clear understanding of our Clients' experiences. The insight they provide allows us to keep management informed and continually improve and enhance our Building Planning Process, ensuring quality and excellence. Our valued Client feedback in many ways drives project completion, holding our team accountable, and enhances Pinnacle's corporate culture. As well, the results are used for training employees, suppliers and trades.

Home Renovations and Custom Builds are a tremendous undertaking and we are the first to admit that challenges do arise; however, what is of outmost importance is how the company you chose to partner with for your home transformation, deals with these challenges and continues to learn from them. When you choose us as your Builder, we can assure you that we will never stop taking stock of your feedback and will deal with any challenges with the outmost in professionalism and with the least amount of impact and stress on your family. Our relationship with our Client Families is one of collaboration, team work and open, honest, respectful communication; allowing you to be confident in Pinnacle Group Renovations delivering a successful end result.
We believe in transparency and sharing our results with our soon-to-be Clients. It is important to us that we make it easy for you to hear what others are honestly saying about their home renovations experience with Pinnacle Group; through our testimonials, third party client reviews, online social proof, as well as opening the doors to as many project home tours as possible. We know that if our Clients are happy with their experience with us, they are willing to brag about it to you!