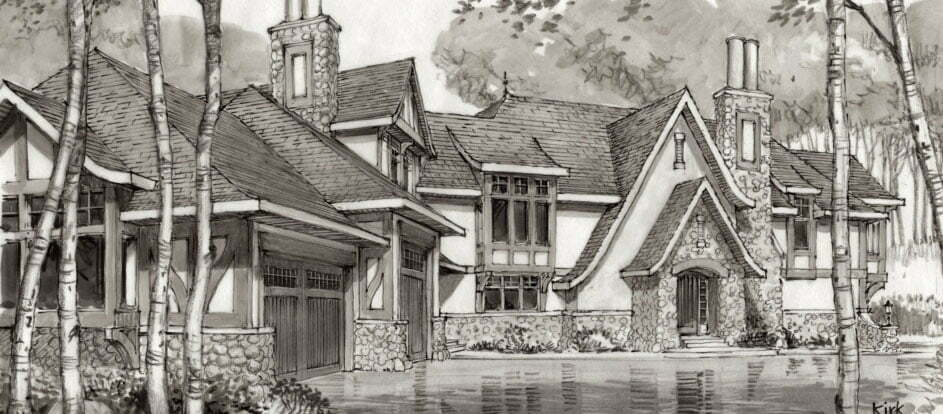 Architectural Design
Great Architectural Design creates the structure, function and flow of both your interior spaces, and an immediate statement on the exterior curb appeal of your Home. Great Architectural Design truly elevates you home to a vestige of safety and comfort; in essence it becomes your Family's personalized sanctuary.
By incorporating our proprietary 'DNA Questionnaire', our architects and designers work with your individual tastes and preferences, creating design details and solutions that suite your Family's specific style and lifestyle wishes. The results are lifestyle centric interiors, not to mention stunning curb appeal exteriors in either a renovation makeover or a custom Home; that make coming home just that much more enjoyable for you and your entire Family.
We believe that all architectural details, no matter how big or small, are important. From the first appointment, our architects and designers will evaluate the structural considerations and design creativity possible, based on your existing house plan and layout, as well as your lot size if you are considering an addition or custom home. We are passionate about designing homes and pleasing aesthetics that ultimately enhance your Family's lifestyle in every way. Over the last two decades we have vetted the very best of suppliers, tradespeople and artisans striving to provide not only a quality product but a quality process. Our comprehensive approach and proprietary process has resulted in one of Calgary's highest Builder customer review scores relating to referrals; averaging 95% since 2004.
Our architectural design services include:
Custom homes, including infills, acreage and vacation homes
Renovations including Additions, Landscaping, Outdoor Living spaces, Facade Upgrades
All-inclusive materials and specification packages for exterior finishes
Complete permit submission and planning services
Sketch Design & 3D Renderings
Ideas from our design team for your perusal
Request a free comprehensive design
consultation from our experts!
It's a great opportunity to get ideas and ask all the questions that you've been thinking about regarding your project. This consultation is valued at $405. But all it will cost you is your time. Complete the form below and we will contact you with the details.
Benefits of a Design Consultation

Get a professional assessment

Prepare for budgeting and planning

Check a wide availability of resources

Access a trained eye on home design
Our Performance From Our Customer's Perspective
Overall Impression
This chart shows the results of the Overall Impression of the client experience with the Pinnacle Group. For example, 95% of clients feel that Pinnacle provided the technical expertise required for their project.
100% Satisfied with the Overal Quality of Pinnacle's Workmanship
95%Pinnacle provided the technical expertise required for our project
89%Our project started on schedule
89%Our project was completed in alignment with the original cost proposal
90%We will recommend neighbors & friends to the Pinnacle Group
Design & Production Experience
The above chart shows the feedback results of what Pinnacle Group clients experience in the purchase and design phase of their project. For example, 95% of clients say that Pinnacle's staff were pleasant and professional.
95% Pinnacle's Reno Consultant Listened & Understood Uur Needs
95%Pinnacle's Staff Were Pleasant & Professional
100% We Are Pleased with the Design of Our Project
95% The Site Supervisor demonstrated knowledge & understanding of our project
89% Post Project issues were resolved in a timely manner