Bathroom Renovations in Calgary: What to Have in a Luxurious Bathroom
Having multiple bathrooms in most high-end homes is the norm in Calgary, Alberta. Along with the master bedroom, the ensuite is also deemed to be among the most important and valuable of home spaces. That is why many homeowners are willing to invest in creating an exquisite bathroom sanctuary. When it comes to luxury bathroom renovations, every detail matters, from the finest fixtures to the choice of materials, ensuring a lavish and opulent experience. Just like those who appreciate the luxury of exotic car rentals in Calgary, individuals with a penchant for opulence and sophistication understand the allure of creating a bathroom retreat that mirrors the uniqueness and refined tastes found in expensive automobiles. By seamlessly merging the worlds of luxury renovations and high-end cars, homeowners can elevate their bathroom oasis to a level that truly captivates and indulges the senses.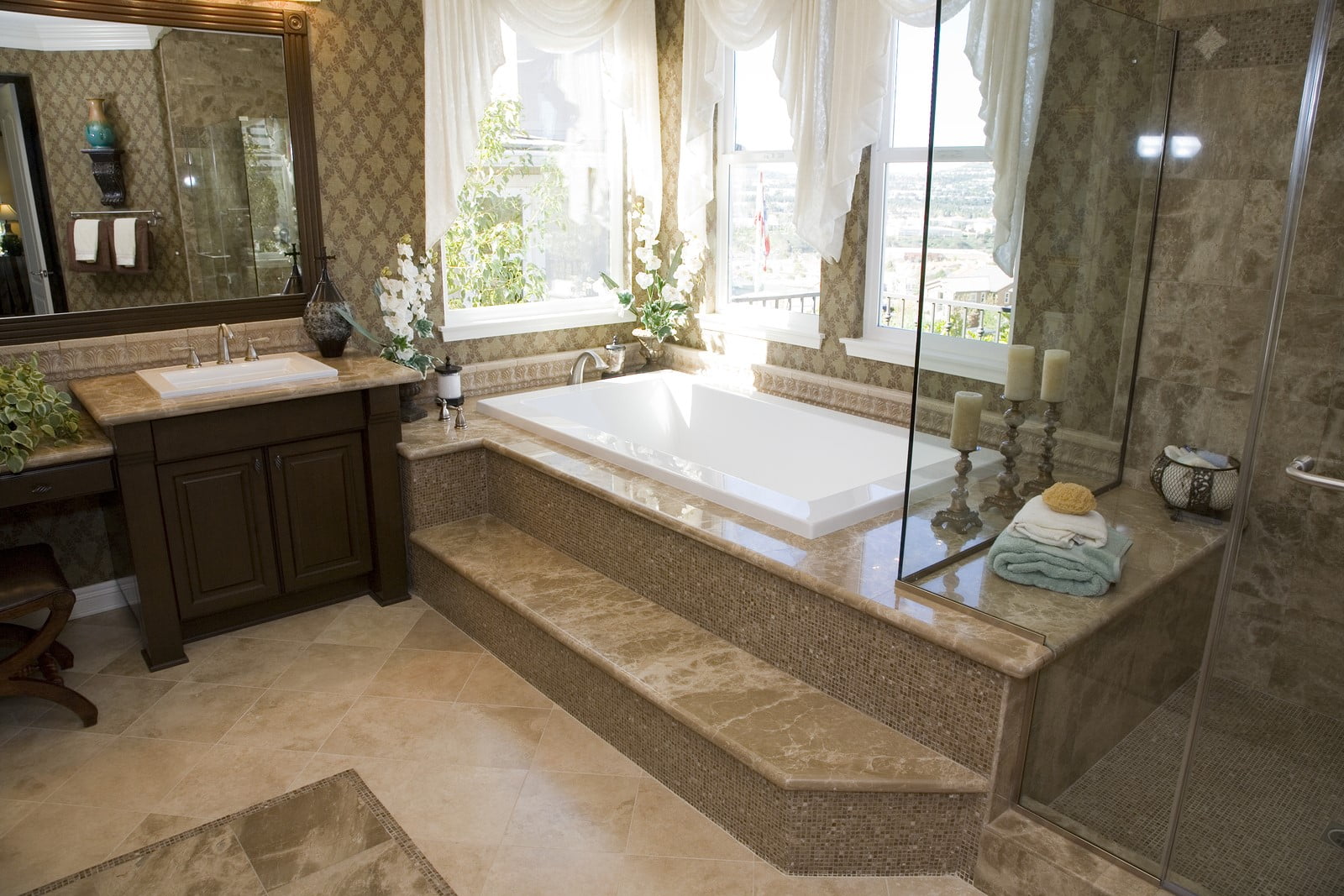 Common Luxury Features
The essential requirement in creating lavish bathrooms is learning to spend smartly on functional bathroom features. Investing in high-end materials and finishes, like the faucet or the flooring, can vastly improve not only the bathroom's aesthetic appeal, but also the house's overall value.
You might consider a radiant heating system be added to your floors to keep it warm throughout the winter season. Radiant floors are also easier to dry during spills or if you experience water overflow.
For a bathroom located near the roof, take advantage of natural sunlight by installing skylights; this gives the illusion of a larger room while maximizing natural light transference.
Practical Design Tips
Successful bathroom renovations in Calgary homes are achieved with careful planning and a professional layout. Make sure to consult with a qualified contractor, especially when it comes to determining measurements in your bathroom, like the standard size of the fixtures and overall dimensions.
If you don't want a freestanding vanity, consider setting up a floating basin, which is a common trend, remembering that 36 inches is the standard height for a vanity.
Planning the layout to ensure there is ample space to move around in is also important; this can be accomplished by maximizing the walls and corners by opting for built-in alcoves or niches for storage of toiletries. As well, placing the toilet on the same side of the wall that the door opens towards, as opposed to having the toilet facing the doorway front and center, will help in creating a spacious bathroom.
General design tips may seem common sense but are often overlooked without the help of experts who can guide you through the detailed renovation process. In Calgary, renowned builders like Pinnacle Group can work with you on your bathroom renovation project and guarantee a functional and stunning design for your private space.
Sources:
Bathroom Workbook: 12 Things to Consider for Your Remodel. Houzz.com
Bathroom remodelling guide: Trends and costs. Consumerreports.org