Home Renovation Company Forgoes Awards To Put Customer Satisfaction First!
TLWR: Although we have won many awards in our history, we have recently elected not to pursue more for the foreseeable future. The effort involved in the applications was too much. We are now focused only on achieving the absolute maximum customer satisfaction (as reflected in the data from our 3rd party customer feedback interview team).
Pinnacle Group Renovations is a Calgary, Alberta based Home Renovation company that puts customer satisfaction first. We have earned our success and reputation as a top Calgary builder thanks to a company-wide commitment to providing our Client Families with an exceptional customer experience from start to finish.
Over the years Pinnacle Group Renovations has been honoured and recognized with a wide-range of consumer and peer choice awards, all of which we are extremely thankful for. However, in 2015, we made a conscious choice to take a break from the award application process and instead redirect the significant investment required for both application fees and staffing resources to other areas we felt had higher priority. This included philanthropic causes we believed in, such as our commitment to an amazing Charity called Calgary's Safe Haven Foundation organization, who help at-risk teen girls. In addition, we wanted to continue to focus on our own internal processes and systems that directly benefit our client families. As much as we respect the value assigned to these awards of excellence by consumers, we also believe that giving back to the community and continuing to invest in our third party customer assessment reviews at the completion of every client project, is a better investment of our time and efforts.  As such, though we are always honoured for the Awards we are nominated for, our priorities now concentrate on exploring the elements of the design and build experience our clients value most; then continually improve on those areas.  In fact, we have deleted all of our old pages about our award nominations and wins from our website.  You may have clicked a link from somewhere online expecting to be brought to a detailed page about one of our BBB, SAM, or other nominations or wins and found yourself here on this page because of our decision to remove that content from our website and instead provide you with this post explaining our new approach.
"Probably the Award that really sticks out, I think over the years, is the Better Business Bureau Ethics Award. That was the first time a renovator had ever won that award. We felt we had finally made some inroads in breaking down the paradigm of shoddy workmanship from dishonest renovators."
– Paul Klassen, Founder/GM of Pinnacle Group Renovations
Gathering Insight to Remain a Top Calgary, Alberta Home Renovation Company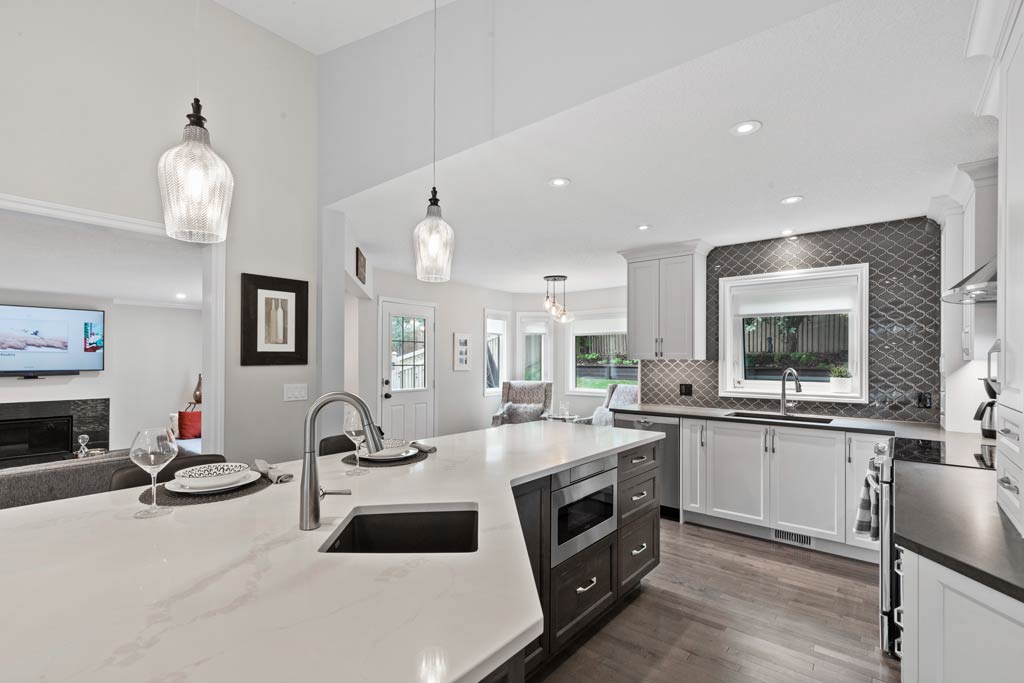 For more than 15 years, Pinnacle Group Renovations has brought in 3rd Party interview team, Client Insight; to gather in-depth, high quality customer feedback. This feedback is through conversations with the Client Families who have trusted us with their Calgary, Alberta full home renovation or custom build. This helps us to understand why our Client Families trust us, and if they are satisfied with their experience. Our clients consistently share how satisfied they are with the overall design-build experience; from amazing designs, quality workmanship, to projects completed on time and on budget.
While a 5 star Google or Facebook review is always appreciated, this process offers a much more in depth look at all of our Client Family's experiences, and through answering some key questions, an NPS (Net Promoter Score) is calculated. NPS is a metric used in customer experience programs that measures the loyalty of our customers, which gives us a ton of valuable information to know where we have excelled and if there are any areas or our organization that can be improved.
"Never Stop Learning Because Life Never Stops Teaching"
– Kirill Korshikov
Learning is integral to providing the very best to our Client Families, and these surveys provide the opportunity to continually improve and enhance Pinnacle's build process, keep management informed and ensure quality and excellence. The Client feedback in many ways drives project completion and enhances Pinnacle's corporate culture. Simply stated, this data from Client Insight is invaluable as it uncovers areas that are in need of improvement. The issues our clients convey to this 3rd Party interview team become great tools for us as in many cases they are less inclined to tell us directly; but they are much more open to sharing with a 3rd Party; the result is we know better than ever where our need for the most improvement lies. The NPS score discussed below shows exactly how this culture of continual improvement translates to just that; improvement in our customer experience! For Pinnacle, creating the ultimate Client experience speaks volumes, translating simultaneously into Customer loyalty and with loyalty comes the highest form of praise – referring Clients.
As of today, the Pinnacle Group Renovations NPS Score Card, that gauges Customer Loyalty,  is a perfect score of 1.0 for our recent 2 year period, with 100% Promoters and 0% Detractors, which has improved substantially from 2014 to 2021 thanks to our thorough analysis of consumer data.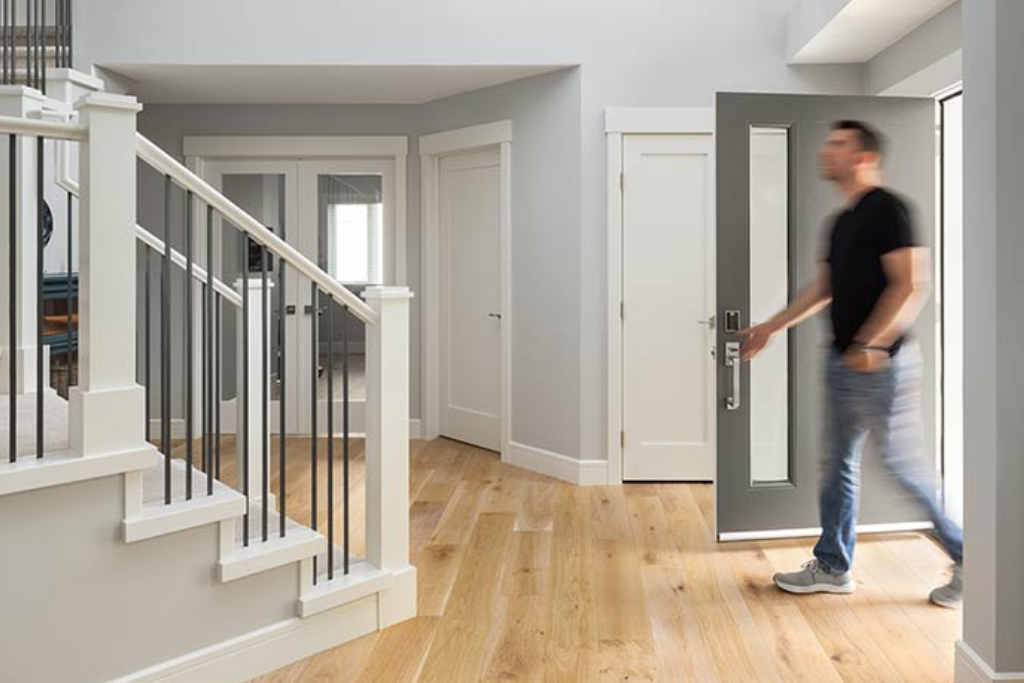 "We really appreciated working with Paul. At our first meeting, he spent a lot of time talking about needs and alternatives. He wanted to understand where we were at. It was important to be able to talk with someone who clearly had a good understanding of renovations. Pinnacle's staff were great to work with so I would definitely recommend them. We really enjoyed working with their people. It seems that there were lots of options when it came to making selections – Jami was good to work with."
– Barb H. June 2021
"Brennan and Grant were very responsive and great to have on site, particularly in the last few weeks. They handled our tiny requests with diligence, and we appreciated having them here. I appreciate the quality of Pinnacle's work and the fact that they stayed on schedule." 
– Jennifer Li, June 2021
"The interior design was very efficient, and we are very happy with the result of the design work we did with Jami. I would recommend them because we were very happy with the design, the pre-work and the end result. Our house is now more livable and a lot more functional. We were able to get most of our objectives accomplished, within the budget."
– Marcus P. June 2021
"I would recommend Pinnacle Group because they did a great job, and their staff are great people. Pinnacle is a reputable company, and their staff are pleasant to work with. I think their staff all take pride in their work and I experienced situations where they went above and beyond for us."
– Brenda H. March 2021
"Paul was very prompt and very responsive. More than other people I have ever dealt with. He was very enthusiastic, he listened, he had good ideas and he was very responsive. I was also impressed by the thoroughness of his responses. Paul was the sales guy; he was good to work with and Pinnacle has a good process. It was very clear that Paul was making a hand off to the rest of his team. Jamie helped with picking the finishes and the style of doors. She was really good about that. We are really happy with the total kitchen look. Brennan always seemed to know what was going on. He had good explanations along the way and was very knowledgeable.
– Craig & Janet M. January 2021
Overall, the data reveals that Pinnacle Group's performance has continued to improve significantly in the last 2 years, and we have used this feedback tool to make any necessary improvements to our operations.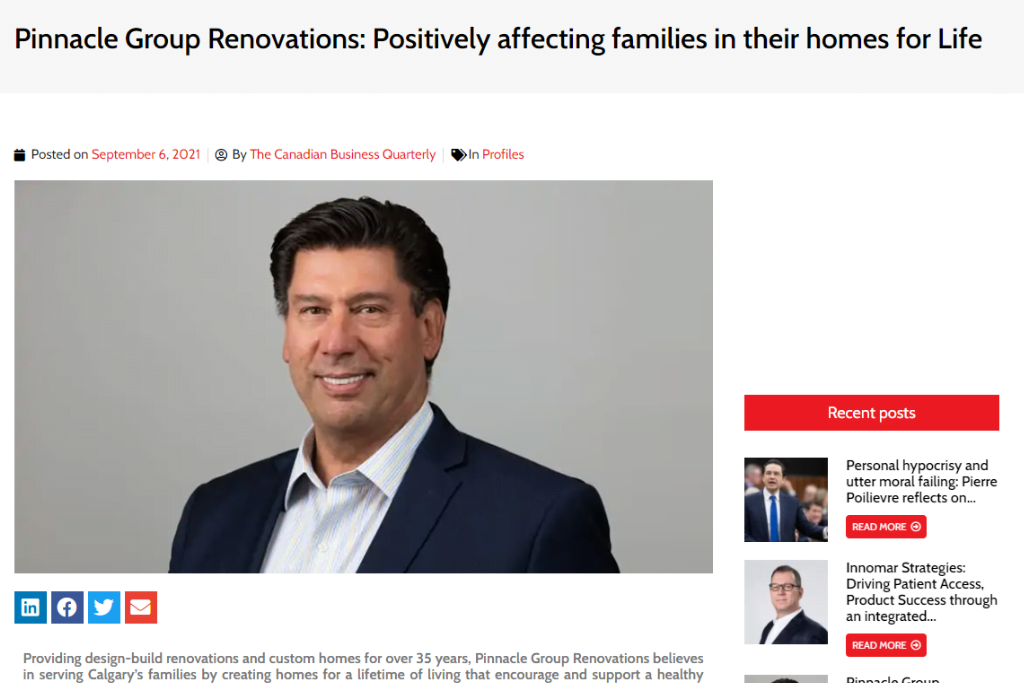 The Canadian Business Quarterly (The CBQ) magazine is a publication currently made available in a digital format. Published quarterly, The CBQ provides an in-depth view of business and economic development issues taking place across the country. Featuring interviews and profiles with industry-leading companies, like Pinnacle Group Renovations, government policy makers and prominent industry bodies, The CBQ examines the news beyond the headlines to uncover the drivers of local, provincial, and national affairs. With more than 24,000 subscribers, and an estimated readership of 55,000 across our magazine and website, The Canadian Business Quarterly is the place to have your business issues heard in front of an engaged, national audience.
The CBQ recently spoke with Pinnacle Group Renovations founder, Paul Klassen, to learn more about our company's journey, and the many ways we are positively affecting families in their Homes for Life
Other Recent Recognition:
2022 1.0 NPS Score
2021 NPS Client Insight Scores reach 1.0
2020 Readers Choice GOLD Award
2020 North American Business Award
2012 BBB ETHICS Award nominee
2011 BBB Ethics Award in Small Business Category