Calgary, Alberta (November 22, 2013) – Pinnacle Group is participating in the annual Sales and Marketing (SAM) Awards, which recognizes the most professional and innovative work in the Calgary home building industry. The trusted Calgary home renovations company is competing under the Renovator Awards and has submitted five entries under three categories.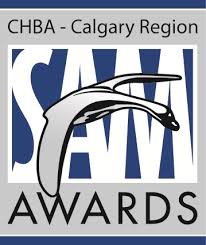 Exclusive to RenoMark™ members, this year's Renovator Awards accepts entries of residential property renovations completed between November 2012 and October 2013 for consideration. They require participants to send in their entries anonymously so the company's reputation will not affect the judges' decision. The submission of entries closed at the start of November and these will be evaluated within the same month. After they announce the selected nominees in December, the award ceremony will take place in April 2014.
The judges will evaluate the entries according to all-inclusive criteria that include the challenges met, the special features and innovations integrated by the company, and how well those integrations fit into the existing home. The judges will also consider the renovation's overall impact and the value for money based on all the elements used. The owner of the renovated home also submitted their own evaluation, which will be included in the company's overall score for that entry.
A maximum of six entries per company and no more than three entries per project are allowed. Pinnacle Group has entered two submissions under the Best Home Renovation (With Addition) category for projects where they added square footage to the existing home. For the Best Kitchen Renovation – $90,000 and over, they were able to submit two entries from their previous projects. The company also submitted an entry under the Best Bathroom/Ensuite Bathroom Renovation category.
Established in 1998, Pinnacle Group offers kitchen, bathroom, basement, and home exterior makeovers, as well as complete home renovation in Calgary and custom built homes. They are an active member of the Canadian Home Builders' Association – Calgary Region. They offer their patented SCC 3-Way Guarantee™ to all clients, promising to adhere to all scheduled dates and costs. They also conduct third-party assessments at the completion of each of their projects to ensure that they receive unbiased evaluations of their clients' projects so they can continue to improve upon their processes and provide an exceptional customer experience.