Custom Calgary Renovations: Your Ticket to Luxury Real Estate Markets
The luxury real estate market in Canada saw tremendous growth and improvement last year, and real estate experts predict that the trend will continue, at least until the early part of 2014. According to The Record, the luxury real estate market in Calgary, Alberta will be sustained by constant international and interprovincial migration, as well as additional investments on Alberta's natural resources. "Overall, Calgary's real estate market has undergone an impressive transformation, establishing the city as a desirable luxury housing market for local, national and international buyers alike." said Ross McCredie of Sotheby's International Realty Canada.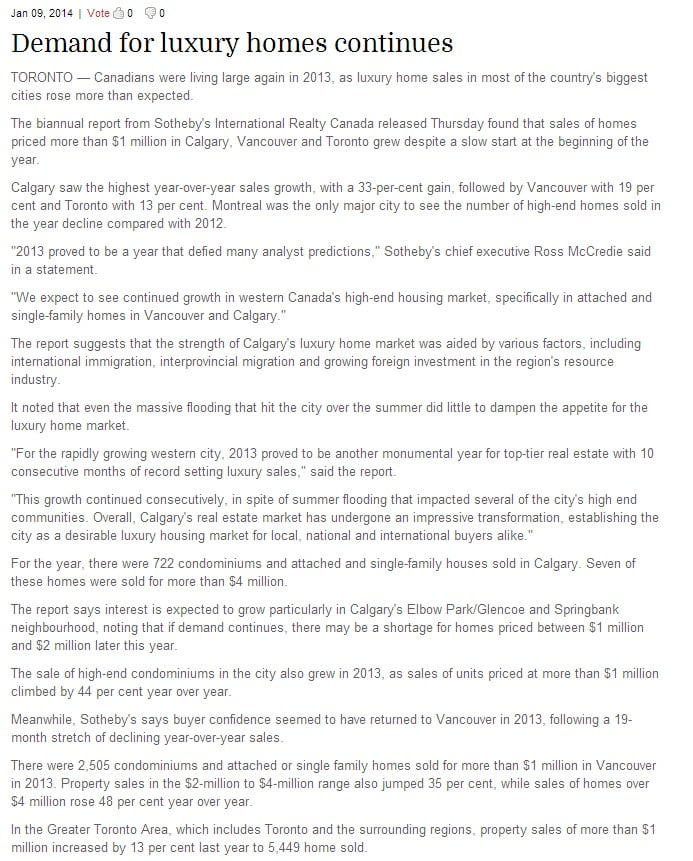 In the spirit of the city's new character, high-income Calgary homeowners who are not afraid to embark on an upscale renovation project can have a slice of luxury of their own by hiring one of the best Calgary renovation contractors like Pinnacle Group. The work these companies do not only provides design solutions that complement the Client's unique needs, but also makes for great investments that may eventually turn a great profit for enterprising owners.
If the aim of the homeowner is to resell the property at a later time, however, it will help to keep in mind that certain custom renovations tend to attract more potential buyers than others. Specifically, upscale Calgary renovations should focus on kitchen and bathroom additions, which are touted as the most appealing features of a luxury home, followed by the living room and the master suite. Exterior makeovers are also important, but only when they are done in totality, that is, including all doors, siding, windows, lights, and exterior decorations.
While these improvements can indeed boost a property's selling price, they also serve a personal purpose as the focus of a complete home renovation is typically to create distinct spaces that meet the needs of all family members now and in the future. It is important to utilize a builder, like Pinnacle Group, who has an in-depth Design Discovery Process which will clearly determine your present and future lifestyle needs and uncover your motivation for your renovation. Whether your home transformation was undertaken to create added comfort, appeal, or retail value, or all of them, expertly made home renovations will always have a place in Calgary homes.
(Article Information and Image from Demand for luxury homes continues, The Record, January 09, 2014)