Home Renovation Trends to Watch for in 2021
It seems like the more time you spend at home, the more likely you are to find something to change about your house. Maybe this is why 2020 has been such a big year for home renovation. We're expecting 2021 to be the same!
After a year of working remotely and hunkering down at home, we predict that homeowners in 2021 will seek new ways to make their homes more comfortable and functional. Will you be one of them? Check out these home remodeling trends for the coming year to decide for yourself whether you're ready to make valuable home improvements.
Eco-Friendly Upgrades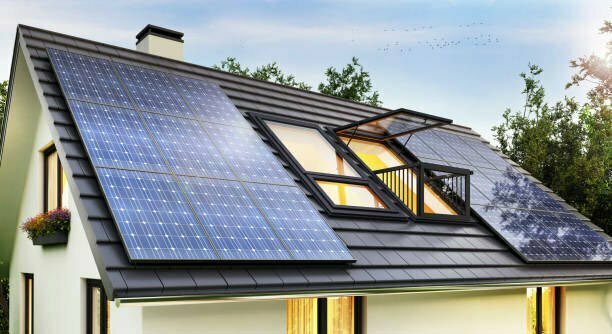 Older homes often have old, inefficient appliances that waste energy and money. They also lack insulation to make temperature control easier. If you live in an older home, you may have noticed that your house is hard to keep cool this summer, or you may be struggling to keep your home warm this winter.
Maybe you've noticed your energy bills going up every year, or that your home uses more water than it used to. Whatever your concern, there are many problems that can be solved by purchasing energy-efficient appliances, and by making energy-efficient upgrades in 2021.
Replace Old Appliances
Most appliances last between 10 and 15 years, depending on the type of appliances they are. If your appliances are older, switching to new energy-efficient models can save you money on utilities and can also save money on appliance repair.
Insulate
Adding attic insulation is a low-cost, minimally invasive way to improve your home's energy efficiency and reduce the burden on your home's HVAC system. While some homeowners choose to insulate their homes on their own, incorrect installation can result in poor airflow and other problems that can lead to mold and mildew. Work with a professional for this project.
Get a Home Energy Audit
So you want to make home improvements that can boost your home's energy efficiency, but you're not sure which improvements to focus on? Get a home energy audit. Your energy auditor can help you determine where your home's weaknesses are, and how those weaknesses can be fixed.
Minimalism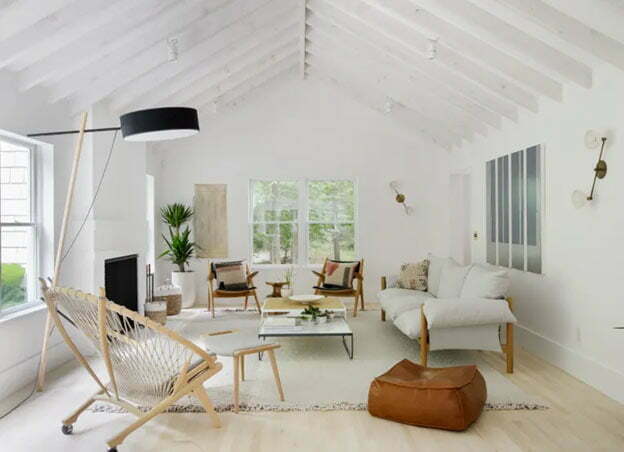 There's something relaxing about spending time in an uncluttered, beautiful interior space – and if there's one thing you need after a day of working from home, it's relaxation. Minimalism makes our interior spaces feel clean and easy to maintain. Minimalist zen vibes can take the pressure off us as homeowners and helps us feel more in control of our indoor spaces. If you're striving to create a minimalist indoor space in 2021, we have some suggestions for you:
Work with a contractor to install uncomplicated fixtures and home features, like modern flat panel cabinets
Focus on furnishings and fixtures made from natural materials like stone and wood
Paint your walls with neutral colors like gray, brown, and cream
Focus on geometric forms and dynamic interior lines when remodeling your home
Large Windows
If you're going to spend a lot of time in your own home, it's important to fill your indoor spaces with natural light. Natural light is good for your emotional and physical health, and it also creates a more beautiful indoor environment. The best way to ensure that your home has a lot of natural light is to install large windows made from energy-efficient glass.
Choose windows from a good company to ensure that your windows will last a long time. Hire an experienced contractor to get the work done. When purchasing windows, pay attention to:
Energy efficiency. You'll have your choice between dual-pane and triple-pane windows, some filled with gas and some filled with air. Gas-filled windows are better insulated but also more costly.
A window's warranty is an indication of a manufacturer's confidence in their own product. Look for a window with a warranty that provides proper protection.
The material that the window is made from will impact its durability and longevity. Composite wood lasts a long time and requires no maintenance, while vinyl is also no-maintenance and more budget-friendly. Choose the material that's right for your needs.
Two-Toned Cabinets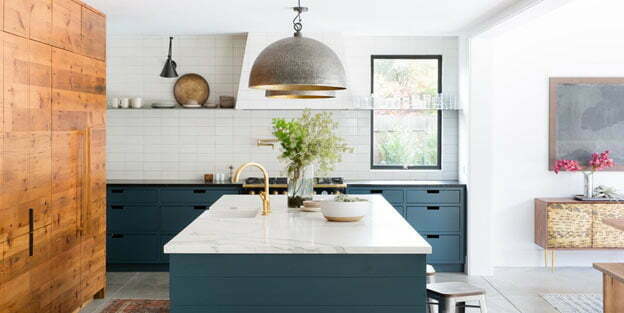 Moving into 2021, painted cabinetry is more popular than ever! Having a hard time choosing one color? Then pick two! To achieve the two-toned look, some homeowners paint each door in two colors (one color for the grooves and one for the flat parts), while other homeowners paint their upper cabinets in one color and their lower cabinets in a different color.
The trick to painting two-toned cabinets is to choose two colors that are flexible enough to look good in your kitchen even as decorations change. Some tips:
Paint samples on the cabinets or on a piece of cardboard before choosing a final color.
View the samples in different qualities of light to get a good sense of how the paint really looks.
To ensure a long lasting finish, Hire a contractor to professionally paint your cabinets for you, or replace them completely if the drawers or frames are tired and worn,
Home Office Addition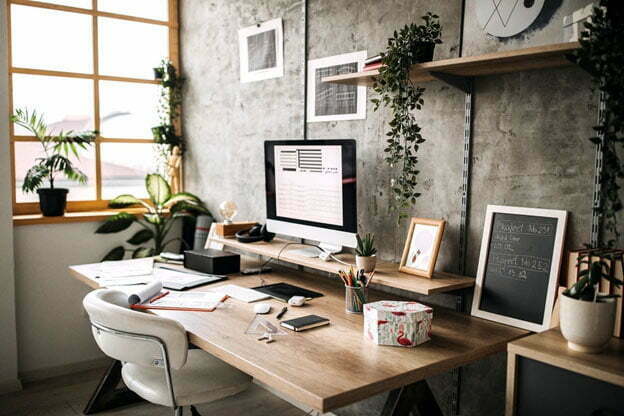 If you've been working from home for the last year, you've seen first-hand how important it is to have a private space where you can get work done. If your home isn't large enough for a separate office, then 2021 is the year to build an addition. Work with an experienced, qualified contractor who can design and build your addition the right way. Home additions take 3 months or more, so get started today to have a home addition by spring.
Get Started With Your Remodel in 2021
The new year is just around the corner. Why not make a resolution to upgrade your home? If you're ready to get started, contact a skilled and experienced home remodeling contractor in Calgary, Alberta. Call Pinnacle Group to get started with your home improvement project.