Winter is typically a time when Canadians 'hibernate' in their homes, more so now that the weather is colder than ever. So why is Canada experiencing extreme cold recently? CTV News provides the answer, along with some other weather details you might want to know: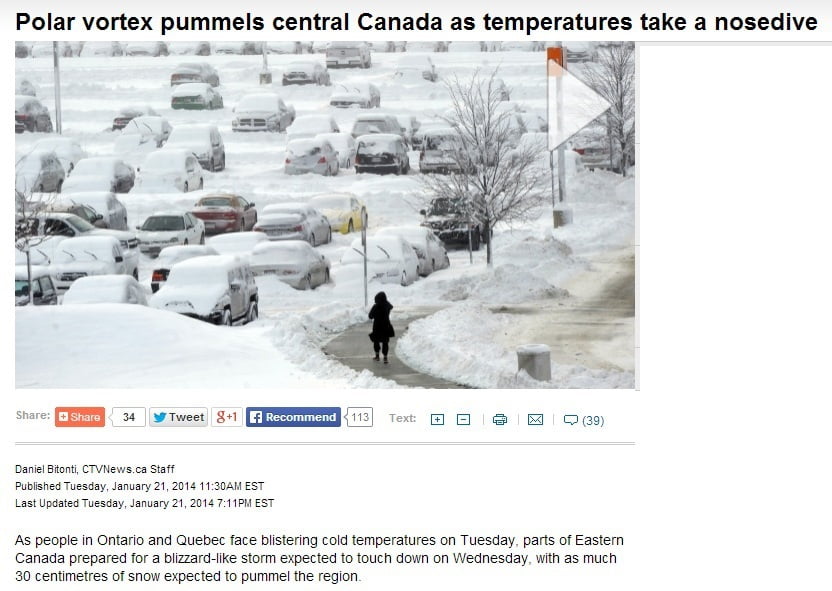 "What's caused temperatures to take a nosedive is a polar vortex, bringing arctic air into much of central Canada, with Environment Canada issuing wind chill warnings in both Toronto and Ottawa.

[…]

Similar temperatures are expected in central Canada for much of the week, with temperatures getting warmer as the weekend approaches. Winnipeggers on Tuesday were dealing with -36 C temperatures with the wind-chill.

Out East, things were slightly warmer; Halifax was -20 C with the wind chill Tuesday morning. But residents there were preparing for an intense blizzard, the second in a span of three weeks.

[…]

Out West, Calgary and Edmonton were seeing higher temperatures than normal, both hovering around -8 C with the wind chill."
The biting cold might not be the time when most people think of having a home renovation done, but that doesn't mean it's not a good time to give your cooking space a makeover. If your desired kitchen renovation in Calgary won't entail tearing down an entire wall or portions of your house, why wait? You can have new cabinets, countertops, and other fixtures efficiently installed by leading contractors just before spring, a season of fresh beginnings and beauty.
For premier kitchen renovations in Calgary, contact trusted contractors like Pinnacle Group. Such contractors offer professional grade kitchen renovation as well as bathroom remodeling and exterior makeover services.
(Article Information and Image from Polar vortex pummels central Canada as temperatures take a nosedive, CTV News, January 21, 2014)