Mistakes to Avoid When Renovating Your Home in Calgary, Alberta
Renovations are complex projects. Even the most straightforward remodel or renovation can have many moving parts, requiring help from different contractors, each with their own special skills. Because remodels have so many moving parts, it's easy to make renovation mistakes when renovating your home in Calgary, Alberta. Knowing the pitfalls of home remodeling and what homeowners have done to make their home improvement projects more successful can help. By avoiding the mistakes listed below, your renovation is likely to go more smoothly.
1. Not Considering Long-Term Needs
Plan to be in your home for the next twenty years (even if you decide to move sometime in the next few years). When renovating your home, keep this assumption at the front of your mind while you make basic decisions during the design process.
Maybe you hope to have a baby in 5 years, so your home addition in your small home should include space for a nursery. Perhaps you plan to age in place, and so your bathroom remodel should include senior-friendly features like a curbless shower and extra lighting for safe mobility around the house.
Failing to take your long-term needs into account can waste money in the long run, as you find yourself making more changes to the newly renovated spaces in the not-so-distant future.
2. Having Unrealistic Expectations
Some homeowners make their budget a little too tight for the changes they want to make. This sends them looking for the cheapest contractors possible, which could lead them to hire unqualified contractors who say they can do the work.
Make your budget as you're planning your project, and meet with qualified, reputable contractors to find out how much you can expect to spend. If your expectations are higher than your budget, work with your renovation contractor to re-work your project, or increase the amount that you're willing to spend. You may also wish to seek financing to get the job done right; a reputable contractor should have a great network of these kinds of financing services.
3. Unable To See In-Progress or Completed Projects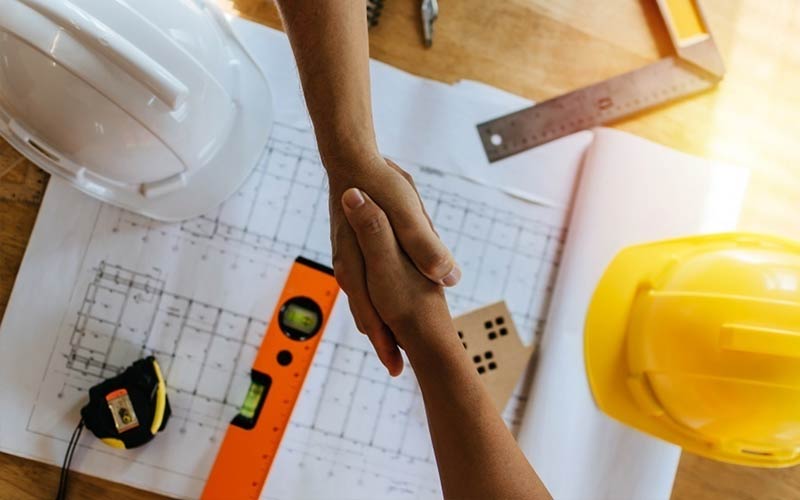 Sometimes it's hard to find a good contractor. You might interview several candidates that all have good qualities, but which one is best? One of the ways you can find out is by checking each contractor's track record by reading 3rd party reviews, then visiting their physical office to interview staff, and perhaps best of all; having the chance to visit either work-in-progress jobsites where similar work is being done on their house or completed Reno Tours.
There is no greater way to check out a contractor's quality, staff interaction and project quality than to see either a project-in-progress or a completed Renovation Tour. Then look for the following:
Look for signs of safety and site protection protocol if visiting a project-in-progress
A project-in-progress allows you to see the workmanship quality behind the drywall
Ask questions while on the tour about engineering and mechanical issues and solutions
Look carefully at quality of all components of the finished project if on a Reno Tour
Consider why the client has allowed the contractor to showcase their home
Ask any questions that concerns regarding how your home will be treated by the contractor's team
Trust your gut as you go through all the steps mentioned above; it's important to feel good about what you observe
4. Expecting Things To Go Exactly As Planned
Your home improvement project will not go as planned. Or at least, it very likely won't. There's a good chance that there will be an ebb and flow, like coming across changes that you'd like to have completed while all the trade teams are there. Adding additional scope will change budgets and timelines; just ensure your contractor gives you clear costs and timeline implications for any change you wish to have completed. A good contractor will also ensure you are aware of any concerns they flag like an unknown engineering issue or a possible mould concern behind walls in certain instances. A reputable contractor will also make you aware of any concerns including contract verbiage clearly spelling out any impact this may have on your project.
Planning for these items can prevent problems. Pad your remodel budget with extra money "just in case you wish to add some extras." Avoid making firm commitments to hold events at your home around the time of your home improvement project. And finally, discuss with your contractor what guarantees they have for project budget and completion date.
5. Not Asking Questions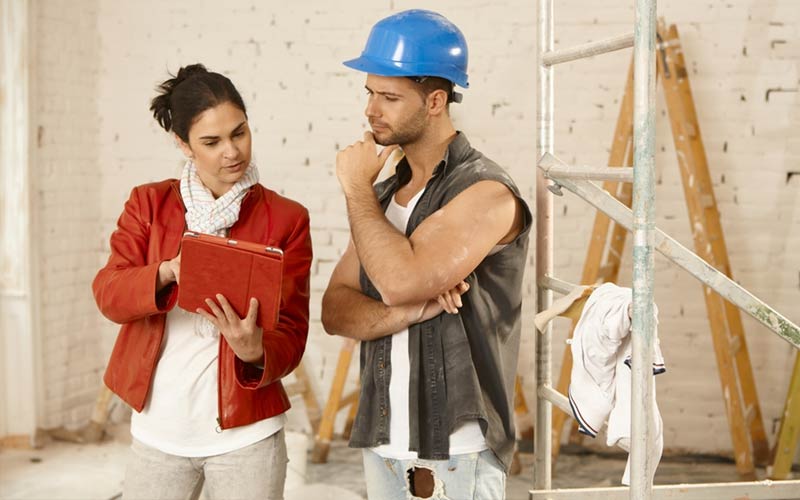 Ask a lot of questions when you're meeting with your contractor, and write down the answers to refer to later, just in case. Asking questions can help you be prepared for possible problems, and can help you generate ideas as you make final decisions about your upcoming home improvement project.
Failing to ask questions can lead to miscommunications, misunderstandings, and frustrations. Don't assume that your contractor and you are on the same page – communicate! Doing this can avert disputes which ultimately can lead to a better experience, and overall more successful home remodel, and finally, a more satisfying end product, and live with no regrets.
Ready to Start Your Home Makeover in Alberta, Canada? Contact Us
Are you ready to start a home improvement project? If so, then it's time to make a remodelling plan with an experienced Calgary contractor with an excellent contractor warranty. Contact Pinnacle Group Renovations today to get started with your home renovations.