Quartz Countertops Are Trending in 2023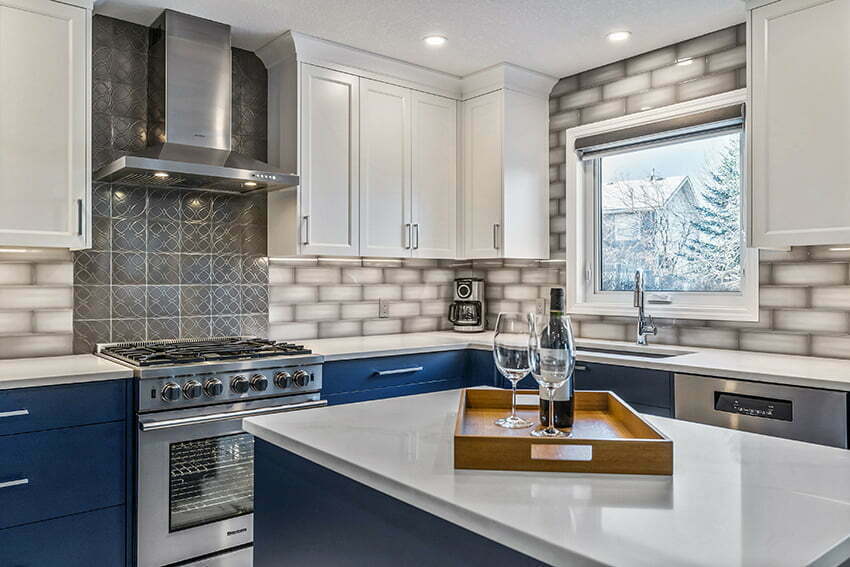 The countertops you choose are an essential component of any kitchen renovation project.  Beyond the obvious need for functionality, our counterspace can act as the foundation of a design and has the ability to tie together both the colours and tone of a new space perfectly.
Kitchen trends are constantly evolving. Given the importance of countertops to the final look of your kitchen, it's beneficial to know what countertops are trending and how to pick the right countertops for your renovation before you begin. 
Working with an experienced design-build firm like Pinnacle Group Renovations can help you answer important questions such as "What countertops should I choose for my kitchen renovation?" and "What are the quality ranges with quartz that will alter costs?" Our hope is to educate you on the current and future kitchen design trends that will work best for you and the quality you wish to invest in your home.
In recent years, quartz countertops have surpassed granite as the top choice, and for good reasons. Let's explore everything you should know about quartz countertops, and find out why quartz countertops are trending in 2023.
How Are Quartz Countertops Made?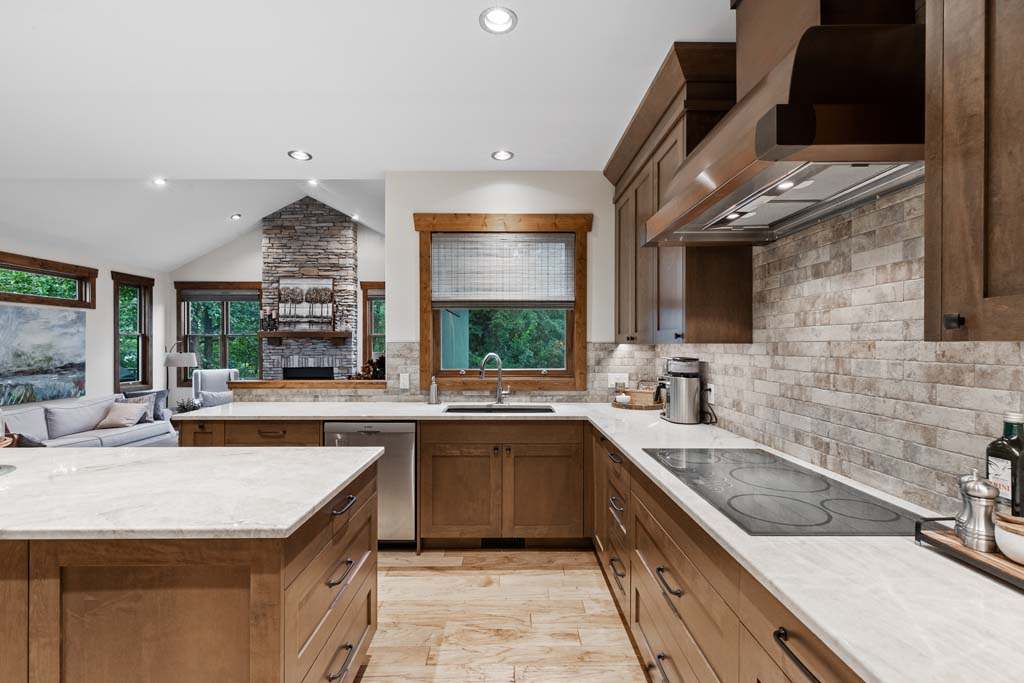 Quartz countertops, not to be confused with Quartzite countertops, are actually man-made surfaces that combine a perfect blend of natural stone with modern-day manufacturing techniques. Before you see the beautiful end result that's ready for kitchen duty, quartz is mined from the earth and goes through a process where it is mixed together with various resins, polymers, and pigments. Quite often the composition is made up of about 90-95% quartz and approximately 5-10% resin. This mixture is then compressed into slabs, which are dried and "baked" before finishing touches are made.
Why Is It Easier To Control The Design Of Quartz?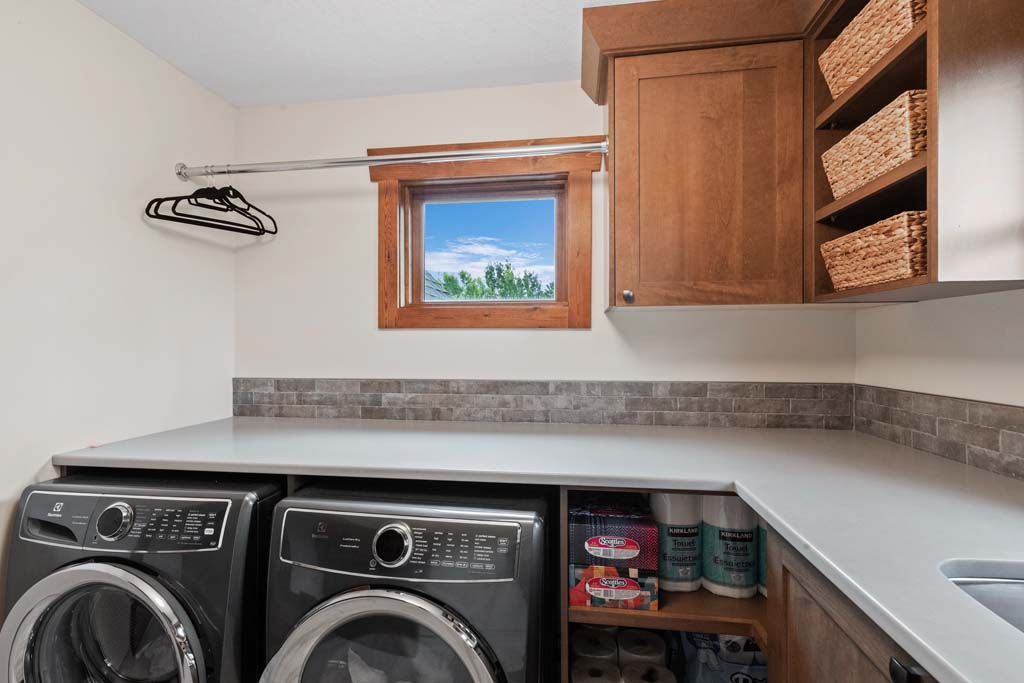 Designing quartz countertops is actually much easier than a completely natural stone product like granite. Typically, with a natural stone, no two products or slabs can ever be identical given they are literally cut from a mountainside. When selecting a quartz countertop, the sample tiles, or online images you've viewed with your designer, can be exactly what you'll see in your kitchen after your renos are complete. Because quartz counters are man-made, this offers up much more control over the appearance and consistency, not to mention the stunningly close accuracy in achieving the veining pattern and design for something like Carrera marble. Marble is incredibly porous (the very opposite) of quartz, and so having a stunning 'marble look' with all the benefits of quartz is another reason quartz has made the strides it has; and we have technology to thank for this. The ability to mimic yet have near natural variance in grains and veining is due to sophisticated software that can so closely resemble the real product, without the downside of porosity.
The Benefits Of Quartz Countertops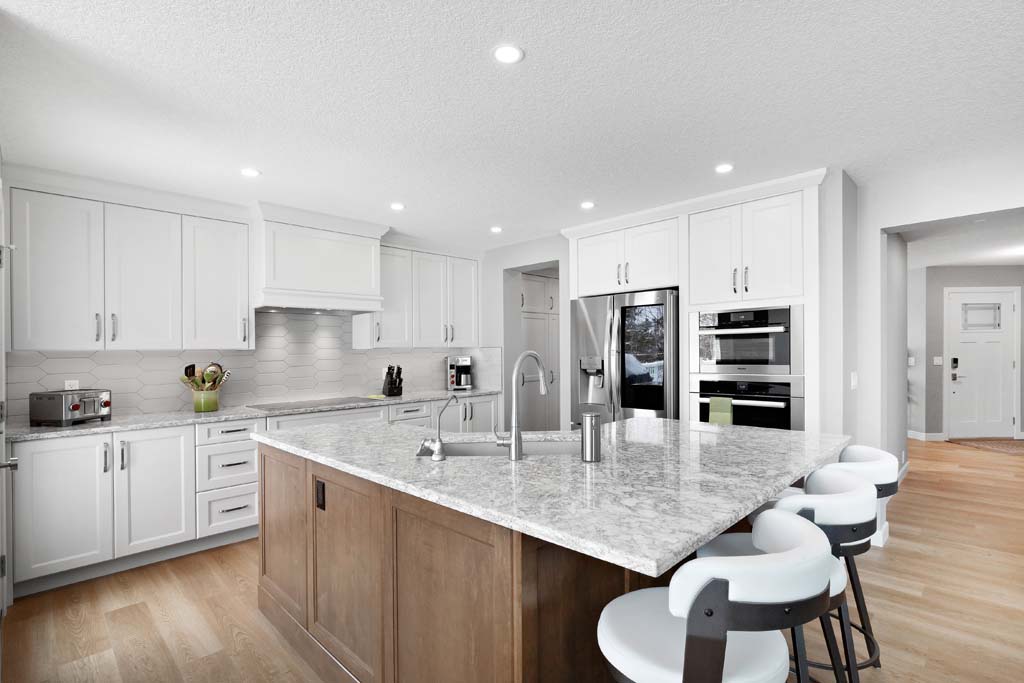 Selecting the right countertops for your renovation can be a daunting task that requires some careful thought and attention. With more and more homeowners choosing to install quartz over granite, you might be asking yourself, what are the benefits of quartz countertops?
Quartz countertops actually have many advantages, and if you're leaning towards using quartz in your kitchen or bathroom renovation, here are 4 benefits to consider!
1) Quartz counters are durable.
Kitchens are the hub of the home, which means they are a very high traffic and multi-purposes area. Quartz countertops are extremely strong and durable, so they will hold up to years of use by you and your family. When compared to granite, quartz counters are more resistant to scratching and chipping while also being resistant to heat and staining as well. Thanks to this durability, most quartz counter manufacturers offer extensive warranties.
2) Quartz counters offer consistency & many design options to choose from.
Quartz countertops can be made in nearly any colour and design you desire. Natural stone products, such as granite, relies on the beauty given to each unique slab by Mother Nature herself. Because these are man-made countertops, they can be manufactured to have a uniform appearance, which is especially great for homeowners interested in having consistency throughout their kitchen, bathrooms and bar tops. Whether your renovation design calls for countertops with elegant patterns and veins, or you're looking for a simple grey or white, the colours and patterns available to you are almost endless!    
3) Quartz counters require less maintenance.
Unlike granite which needs to be resealed over the years (some experts say as often as every 6-12 months), quartz countertops are non-porous and require little to no upkeep or maintenance. Being non-porous also means that the surface will not harbour or retain bacteria, mold and other harmful microorganisms.
4) Quartz countertops are
environmentally friendly
While quartz counters are man-made products, they are manufactured from natural stone particles that are extremely accessible and abundant. Quartz countertops have a number of eco-friendly benefits, which make them an excellent option for any environmentally-conscious homeowner going through a kitchen or home renovation. 
When compared to many countertop alternatives, quartz has a much longer lifespan, and whenever you do finally decide it's time to replace, they can be recycled! There is also less need for toxic sealing and cleaning products to be purchased and used thanks to their low-maintenance characteristics.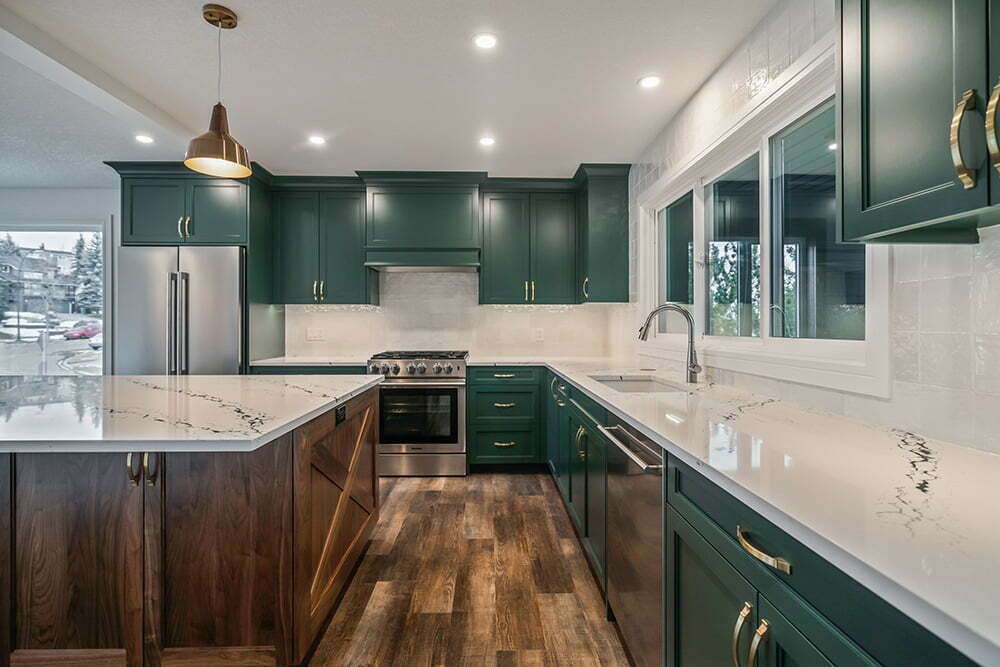 When it comes to selecting the right countertops for your dream kitchen renovation, you will have a number of great options to choose from based on your budget and design preference. We know counters are just one of many considerations you will need to make along the way to planning your custom kitchen makeover, so we invite you to reach out to our team so we can help you know everything you are wondering about kitchen renovations!