Renovation vs. Relocation in Retirement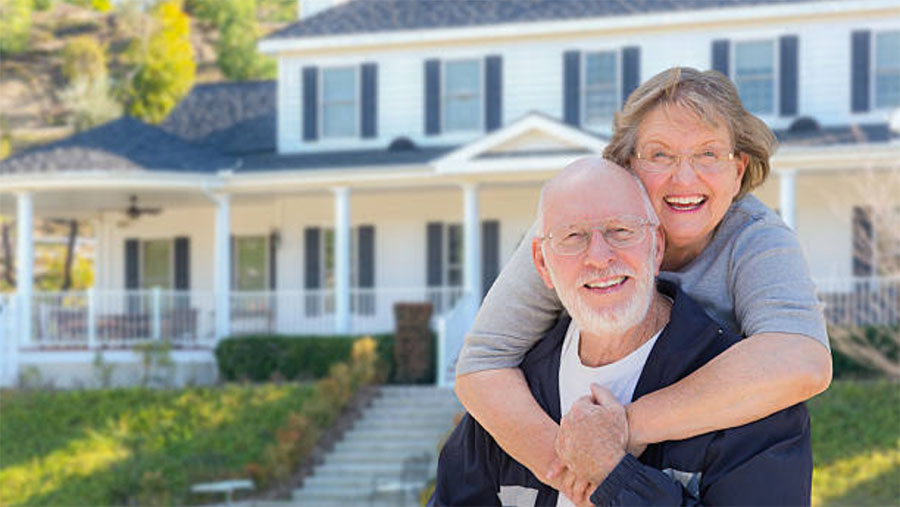 As retirement approaches, homeowners often find themselves at a crossroads – should they undertake renovations and remodeling to enhance their current residence to the needs of the future, or should they look for a new home to serve the next phase of life? This decision is pivotal and deeply rooted in one's lifestyle, needs, and future goals; but it is also one charged with profound emotion and sentimentality. Let's explore the pros and cons of renovation versus relocation in retirement, so that you can make an informed choice that aligns with your unique circumstances.
Aging in place after retirement
Aging in place is a retirement living concept that centres around the idea of making your home suitable to your needs as you age. Rather than relocating to a senior living facility or another home, many seniors want to remain in their familiar surroundings; so, an aging-in-place approach involves making necessary home modifications to ensure the space remains safe, comfortable, and accessible as their needs change over time.
The goal of aging in place is to maintain independence, social connections, familiarity, and a high quality of life in one's senior years, through adaptations that accommodate the physical and functional changes that often come with aging: installing handrails, widening doorways, adding ramps, implementing smart technology and lighting, and so on.
What to do if aging in place isn't possible
If aging in place isn't a feasible option for a retiree due to specific circumstances, it becomes essential to explore alternative living arrangements. Many seniors who can no longer remain in their homes choose to transition to retirement communities, assisted living facilities, or smaller homes that require less upkeep. While not always ideal, sometimes this is the right choice for the situation. To learn more about aging in place and whether it's the best option for you or your family members, reach out and we'd be happy to discuss in more detail.
What are the benefits to remodeling for retirement?
When it comes to aging in place, let's begin by talking about remodeling and renovating, rather than moving. For people who want to stay in the same area or familiar setting, this is the default option; there are advantages and drawbacks, but it largely depends on your preferences, lifestyle, and plans for the future.
Why remodel a home after retirement?
It's familiar and comfortable: The house you've lived in for years holds a special place in your heart. It's where children grow up, where so many special moments happen, and it's filled with a lifetime of memories. Renovating allows you to continue enjoying the space you've grown to love, while modernizing it for current needs.
It can be more cost-effective: Renovation can be a cost-effective choice when compared to buying a new property (where you may have to make additional modifications anyway). Rather than settling for something that mostly fits your needs, you can focus your investment on improving specific areas of your home that matter most to you.
It's bespoke and tailored specifically to you: Customization is one of the most significant benefits of renovation. You are in the driver's seat, choosing adaptations that speak to you and make it possible to enjoy your home for years to come – whether that's adding a bigger open-concept bathroom, installing smart technology, or developing a basement for a new purpose.
You won't feel so displaced: It's often possible to stay in your current home during renovations, without the need to pack up your entire life. This means you need not go through the headaches and hassles of moving, which can be stressful as well as physically and emotionally taxing.
You can get tax rebates and grants: By building accessibility features, energy-efficient technology, and other modern upgrades into your home, you can claim substantial tax savings or even government rebates and grants to help offset the cost. Combined with the eventual boost to your home's value should you ever decide to sell in the future, this becomes an excellent investment into your personal wealth.
What are the drawbacks of remodeling after retirement?
There are out-of-pocket expenses: While cheaper than an entirely new home,

renovations and remodels

– especially major ones – can add up, and there may be costs you didn't anticipate. It's essential to have a clear budget and a plan in place to avoid overextending your finances, especially in retirement. Here at Pinnacle, we help homeowners do this with our

SCC 3-Way Guarantee

– a written guarantee of your start date, completion date, and cost.
You'll experience some inconveniences: Living in a construction zone that systematically moves through your home can be inconvenient and disruptive. It's important to consider how you'll cope with the temporary inconveniences, and find a

reputable builder

that won't overextend their welcome.
Older homes can require major work: Older homes that have not been previously upgraded may require more extensive renovations to meet modern standards for load safety, wiring, plumbing, and other vital systems. This can lead to higher costs to renovate, difficult structural challenges, and bigger scopes of work than initially thought.
Should I move or remodel after retirement?
For some homeowners, the thought of planning, funding, and executing a large-scale remodel can be daunting – after all, it is a process which can take months or years, depending on factors like labour and supply availability, financing, and scope of work. So, there are instances where simply moving to a new home, better fitted to your current and future lifestyle, would be the preferable option.
What are the benefits of relocating after retirement?
It feels like a fresh start: Moving to a new home can provide a fresh start and the opportunity to downsize, simplifying your life. Getting rid of unnecessary clutter and starting anew often feels liberating, with a renewed focus on the practices and items that are most important to your continued happiness.
The perfect home may already be waiting for you: When searching for a new home, you may come across properties that already have the features you desire from others who have performed the renovations. As public awareness and acceptance of such aging-in-place needs grows, these features are becoming more common to find on the market.
You may have less maintenance time and costs: Recently built, smaller-sized, or recently renovated homes generally require less maintenance and repairs than one you've been in for a long time. This quality can provide peace of mind, especially if you are not as mobile as you once were or have difficulty with the physically demanding tasks concomitant with owning a home, such as lawn care.
Why should I stay in the same house after retirement?
It's a place of great memories: If you've spent many years or decades in a home, leaving it can be incredibly difficult. You will always remember where children took their first steps, where great meals were shared, where big news was announced; uprooting from that stable foundation is too much to consider for some people. Even if you do decide to relocate, it may take a long time to truly adjust to a new environment.
Moving costs can be unpredictable: Though you may be able to leverage your existing equity, expenses associated with moving can be substantial. Home prices in Canada have gone up across the board, so you may not be able to get the home you want on a pension or retirement income; beyond that, you may find what seems to be the perfect home, only to discover underlying issues (such as foundation shifts or poorly done workmanship) that require major investments to repair. If living on a fixed income, this risk may be too high for your comfort.
You'll be learning a new neighbourhood: Moving to a new neighborhood or community means adapting to a different environment, neighbors, and routines. If you haven't researched or planned for these differences, you may feel like you don't belong or that your lifestyle doesn't really fit in. Consider factors like:
Do you like to walk or drive?
Do you partake in community activities?
Do you like natural settings or urban surroundings?
Will you need to be close to necessary facilities like hospitals or transit systems?
Choosing whether to move or renovate after retirement
The decision to renovate or relocate once your career is complete is deeply personal. When choosing a course of action, you must consider multiple interconnected factors, including your financial situation, emotional attachment to your current home, and your long-term goals, desires, and health needs for this next phase of your life. Consulting with a financial advisor and Calgary's aging-in-place renovation experts can provide valuable insights to help you make the right choice for your retirement lifestyle.
We've even teamed up with Coldwell Banker Mountain Central to help homeowners decide how to proceed and what their options are. We have a long and established history with retired Calgary homeowners, and you can take full advantage of our combined knowledge with a free Market Consultation with Renovation Analysis.
Regardless of the direction you choose, remember that ultimately, you want to ensure your retirement years are filled with comfort, happiness, and fulfillment. Deciding to move and resettle or to stay and remodel can both be approached with a sense of excitement and new opportunities – as long as you have the right guidance and an open mind to all the experiences yet to come.