The latest poll from the CIBC showed that 42 percent of Canadian homeowners are planning on renovating their homes, and the majority of them are mainly concerned about giving their interiors a facelift through repainting and flooring projects. However, they may be overlooking another important consideration when it comes to considering a renovation depending on their stage in life and that of their family members that visit their home; making their home senior-friendly.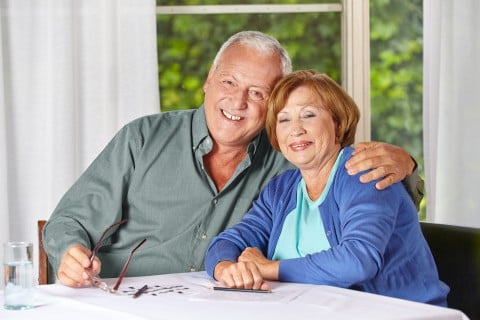 By the year 2036, people aged 65 and over are expected to more than double, reaching a population of 10.4 million. With this number of aging baby boomers in Canada, it is important for homeowners to integrate senior-friendly choices in their home renovations, especially for homeowners who plan on staying in their homes for a very long time.
Are Senior-Friendly Renovations Worth It?
For 86-year-old polio survivor and former architect David Reich, he had to choose between selling his house and moving into a retirement home or simply adapt his home to match his needs. Now aided by a wheelchair after his mobility had been affected by the disease, Reich made the decision to spend thousands on renovating his home to adapt to his needs, a decision he's happy with.
"If I hadn't spent all this money, I'd be in a [retirement] home and to me a home is a death sentence," Reich said, acknowledging the fact that retiring in a high-end retirement residence could cost him a fortune. Reich is not alone in opting for a senior-friendly home; homebuyers these days are now considering a home's accessibility as an important factor when buying their own homes.
Simple Renovations for Your Home
Even though many Canadians would want to stay and retire in their own homes, some of them live in structures that simply aren't built to accommodate their changing needs as they grow older. Some homes might have doorways that are too narrow, or bathrooms that are too small; details that may not affect homeowners at first but could become a major inhibitor as they age.
If you're planning on retiring in your own home in Calgary, senior-friendly home renovations are a smart investment. This can be as simple as installing a curbless shower, integrating lower level cabinet heights, widening doorways or decreasing the number of stairs or even installing an elevator.
It also helps to invest in smart-wired home technology solutions like sensors that can do away with the need for hard-to-reach switches. Home renovations, from the simple ones to the more sophisticated projects, can be done with the help of renovation experts like Pinnacle Group.
Sources:
Senior-friendly homes require changes: reno expert, CBC News
Seniors staying in their home: The next big trend in home renovation?, Financial Post