Should You Renovate Your Calgary, Alberta Home?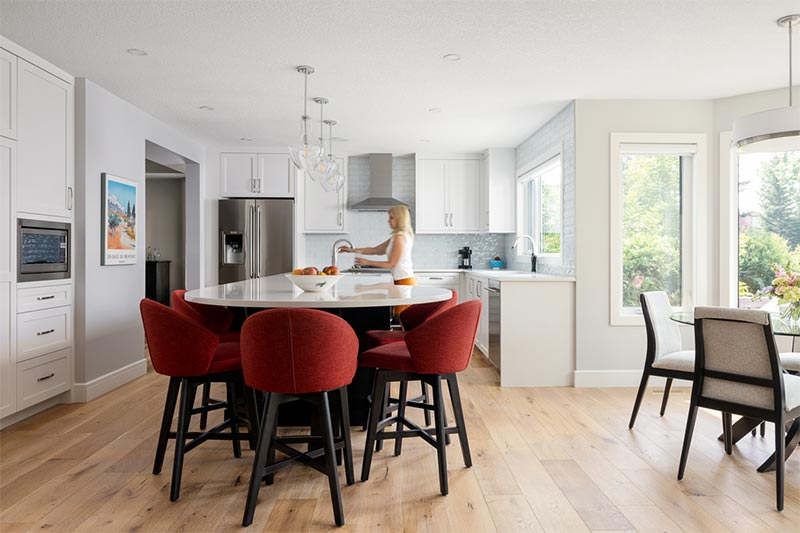 This year, the Calgary real estate market boomed somewhat unexpectedly. In fact, if you are someone who pays attention to Canadian real estate news, you will recall that last year most industry experts had predicted the 2021 market to trend in the opposite direction.
As of August 2021, CREB® reports, the eight-month total of 19,516 local sales is higher than the sales figures recorded over the past 6 years.
"Sales have far exceeded expectations throughout most of the pandemic, driven mostly by demand for detached homes. At the same time, supply could not keep pace and conditions shifted to favour the seller, something that has not happened in over six years," said CREB® chief economist Ann-Marie Lurie.
When you think about it, the pandemic created a perfect storm that created a spike in housing activity. For some, it was the attractive Canadian interest rates that sparked their move, but for many others, the home had become much more than a place to eat and sleep, and their current spaces were no longer accommodating their needs or newfound wants.
 "People are looking around their homes and they're asking themselves, is my home meeting my needs right now in my new normal?"
With housing prices and demand on the rise, many homeowners with growing families or lifestyle changes have asked themselves, should I renovate or relocate?
There's a lot to consider when making this decision.
Here are a few key questions to ask yourself when trying to decide the right move for you and your family.
What has sparked the need for change at home?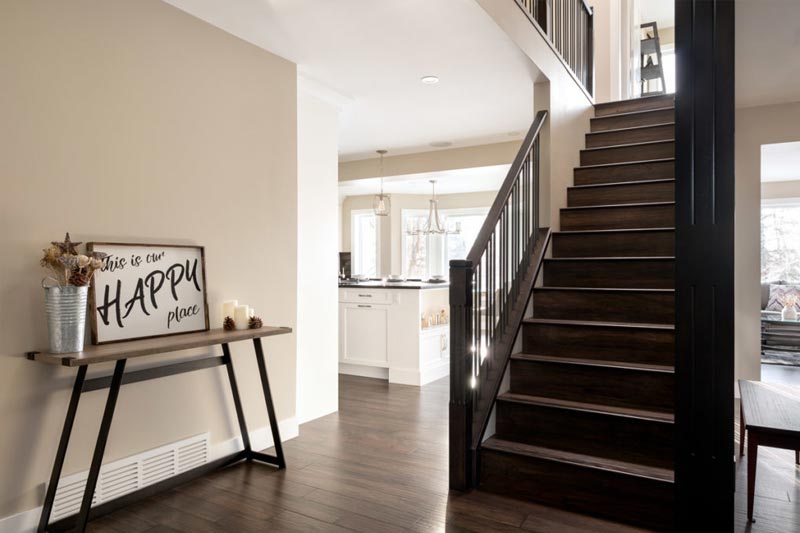 Most homeowners will tell you they have at least one thing they wish was different about their property. Now that many of us are spending much more time at home than ever before, it is important to not only make sure our living spaces are large enough for a growing family, but also that they're suitable for any recent work or lifestyle changes.
For anyone working remotely, even just part-time, a functional home office space has become essential.
Check out our recent blog post The Benefit of Renovating a Functional Home Office in Calgary, Alberta for more on this topic!
While there are a few things, like being located on a busy street, that a Calgary home renovation cannot change, renovating should typically allow you to get almost everything on your wish list while increasing the value of your home at the same time.
What will it cost to renovate versus move?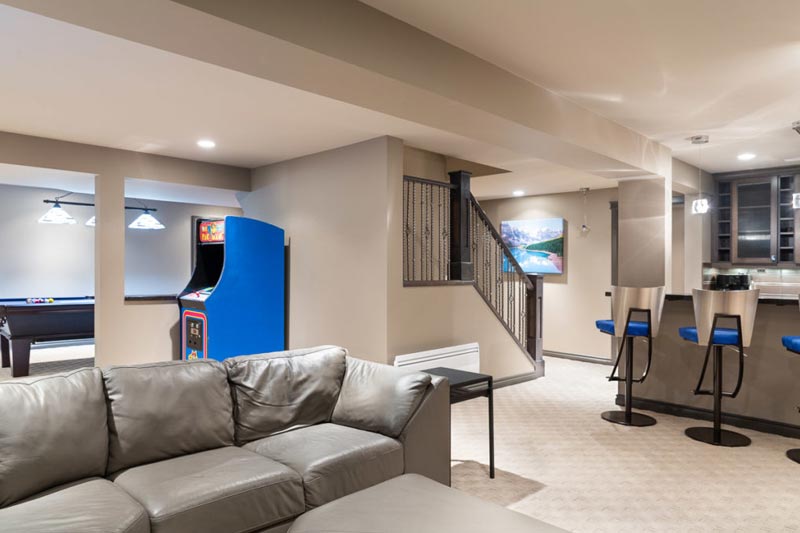 Home prices in Calgary Alberta have increased significantly in most neighbourhoods this year. While that's great news for sellers and resale value, this has also made it more difficult for buyers to find an affordable, larger home that will suit their current needs without leaving a community or area of the city they have grown to love.  So, how can you determine the cost behind each option?
Pinnacle Group Renovations has prepared a complimentary Calgary Renovation Cost Guide that helps to answer some of the most sought renovation budget questions. It highlights the average range cost range of popular kitchen, bathroom and home addition renovation projects.Click HERE for your free copy!
Pinnacle Group Renovations has teamed up with Coldwell Banker Mountain Central, an established Calgary Realtor brokerage, to help consumers through this exact scenario to ultimately determine the best choice.We provide a joint Market Consultation with Renovation Analysis, inclusive of an in-depth needs assessment interview, thorough property feasibility study and market evaluation.Click HERE to learn more about our Renovate or Relocate program
Contact your favourite Calgary Realtor to help you work out the overall cost of moving and trying to find your dream home on the open market. Remember to factor in the renovations that might still be needed in your next place, plus moving costs and other real estate related fees. If the budget doesn't add up, renovating might make more sense.
Will your home's current condition and property size allow you to get what you need out of a renovation?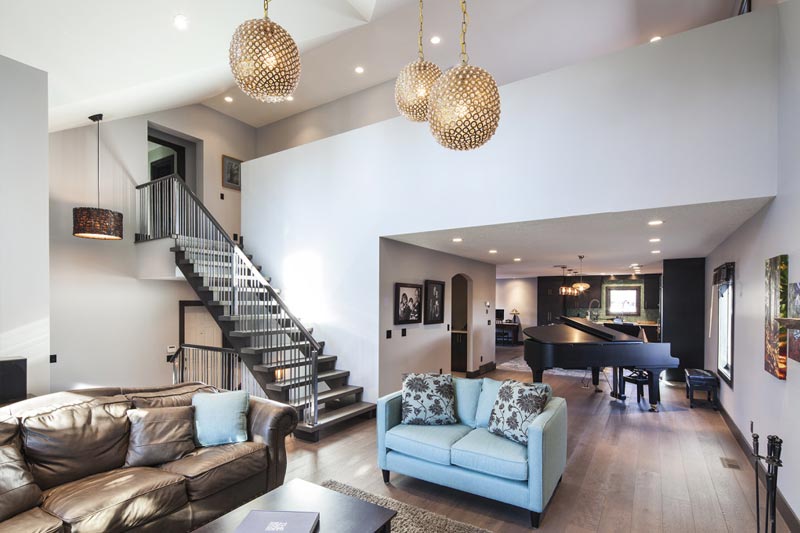 There are a number of factors such as your home's condition, property size, and location that must be considered to truly know if your renovation will be possible or worthy of the time and money.
For example, if you are currently experiencing a need for more space in a fully-developed home, you might begin to entertain the idea of a home addition. Taking the roof off your house and adding a second storey addition, or expanding outwards to obtain the extra square footage, might sound drastic but there are a number of situations in which a total home makeover like this makes the most sense. In many cases, the real payback is something you can't put a price on; the ability to remain in the neighbourhood you've loved for years or to continue enjoying a setting that just can't be duplicated elsewhere.
Regardless of what your home makeover plans look like today, you should always speak with a qualified and experienced Calgary Home Builder, like Pinnacle Group Renovations, to explore your options.
Our design and renovation team would be happy to answer any questions you have, and provide you with an honest and free Zoom consultation or a visit to your home.
Click HERE to contact us and book your free home design consultation today!
Ultimately, the decision to renovate or relocate is a personal one that must be made based around your own needs and timelines. What works for one family, might not work for yours. It is always a great idea to sit down with your other household members to discuss this, even if you are the main decision-maker. Including your loved ones in on the process from the very beginning will help to make this decision easier for everyone.
Regardless which of these two options you choose, we truly feel the right choice is always a well-informed choice. We have created a document along with a list of questions that just may help you with that decision. Click HERE for your complimentary DNA/Design-Needs-Alignment package; your answers to the questionnaire in this package may surprise you; especially once you finally realize exactly HOW you really want to LIVE in your Home!