Calgary's Leading Customer Focused Renovator
30+ Years of Expereince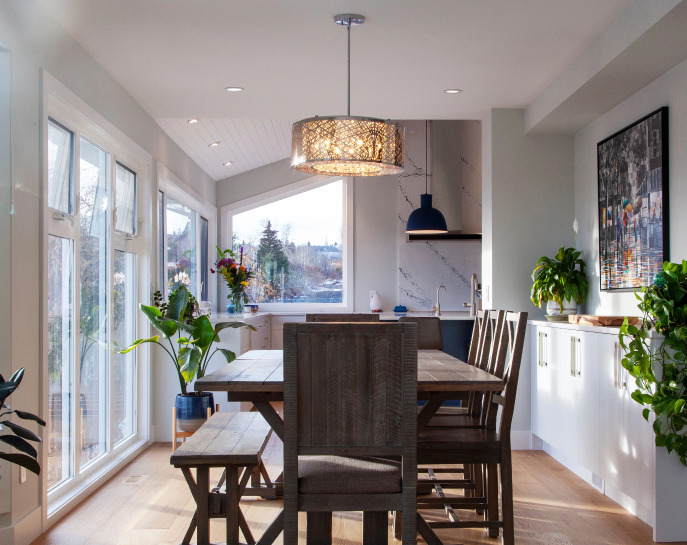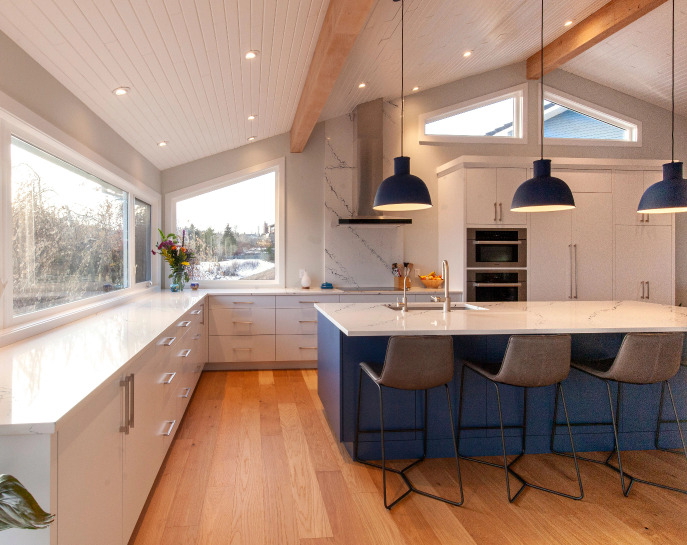 Calgary's Design + Build Renovator
At the heart of Pinnacle is Paul and his wife Elaine's steadfast belief in serving Calgary's families; by renovating and building homes for those whose focus is much more about return-on-lifestyle, vs on return-on-investment. Our ideal customer/family, values working alongside a team that delivers exceptional end results and insists on a written SCC Guarantee™ on timeline and costs. As importantly, our customers also value the care and passion our team represents for your family's wellbeing from first visit, to project completion, and that includes your Fur-Family too!
When Klassen looks at the company that he has spent over two decades building, shaping and growing, he asserts, "We focus on the family first; specifically, how each of them wish to live in their home both today, and in the future. Our vision is to positively affect people's lives through our proprietary Design + Build process with a culture of empathy, integrity, and sincere care for each family member. We aim for that culture to manifest from our initial meeting, all the way to the official 'Turnover' of your home; and hopefully by way of a true friendship for many years to come. Though we embrace all renovation projects; we especially enjoy transforming homes for those either living with a disability or for those who are setting their home up for a successful 'Forever Home' implementing Universal Design throughout their home. This simply means that you can now successfully Age in Place…we prefer to call this as living life to the fullest!"
With a distinct shift in thinking, our team has achieved nearly perfect 3rd party design satisfaction reviews  spanning nearly two decades. Those customer reviews have come about as a result of shifting from the all-too-common narrative of WHAT you want to DO to your home. Much more importantly, the questions should be around HOW you and your family want to live in your home. Asking the right set of questions via our proprietary DNA Doc has resulted in those 3rd party review scores; this shift in thinking becomes especially important when considering our Specialty; creating your Forever Home.
Paul sums up Pinnacle Group's success with this statement surrounding our team, "I truly believe that to have received the many kind Client letters, referrals, testimonials, and customer reviews can largely be attributed to our staff who embody Pinnacle's vision statement. That statement might be considered lofty, but is the creed we live by every day, and that is to positively affect each family member through their entire experience with Pinnacle. We assure you we aren't angels, but we honestly do strive to create MANY more smiles than frowns every day we interact with your family!"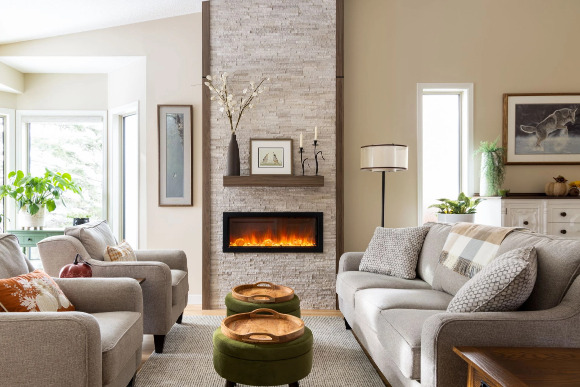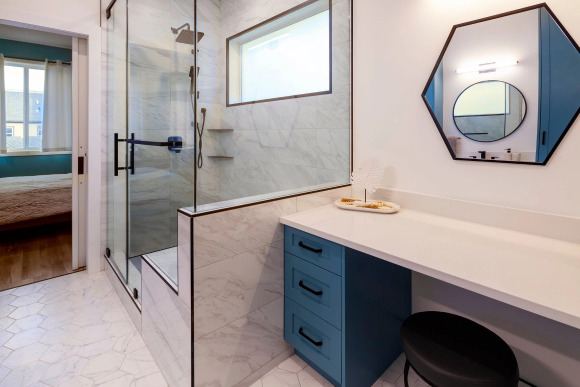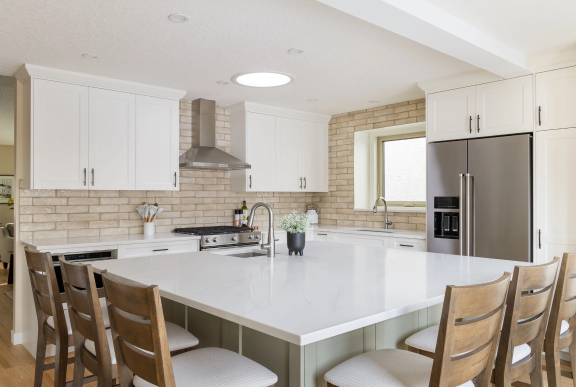 Lets Discuss Your Home Renovation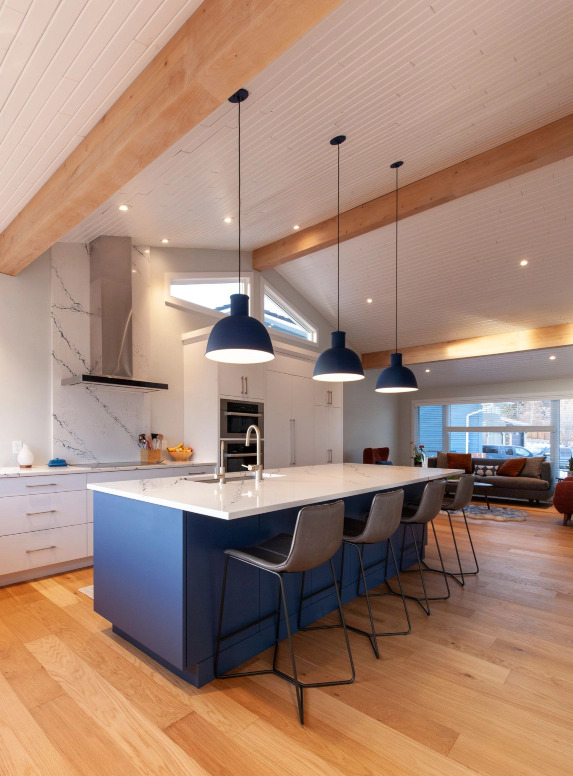 For more inspiration surrounding your full-home renovation, we invite you to take a look at our project portfolio. Explore the vast cross-section of outdated homes that we have had the pleasure of renovating, and then restoring our Customer's joy of living in their newly renovated home.
Schedule a consultation to learn how we can turn your vision into a reality!
"Pinnacle took care of every little thing imaginable and we are just thrilled with the finished project!"
What Is A Design Build Renovation?
Design-Build is a construction process that provides both design and construction services under one roof. In contrast to the traditional construction method, where the designer and contractor work independently, the design-build firm functions as a cohesive unit to provide comprehensive services.
In the traditional method, the client has to hire separate firms for design and construction, which can lead to communication problems and delays during the project. With the design-build approach, you'll have a dedicated team that collaborates closely to ensure a smooth and seamless project outcome.
The design-build process offers high levels of collaboration and unified recommendations, resulting in a stunning and functional final product that meets your needs and desires. This method ensures that the construction project is completed within budget and on time, providing you with a beautiful home that you'll enjoy for many years to come.
The use of the design-build construction method leads to faster project delivery, as collaboration between the designer and contractor minimizes project delays. This joint effort allows for timely and cost-effective completion of your home, even if unexpected challenges arise!
Thanks to open collaboration between the designer and contractor, the construction process is a seamless experience. Because everyone operates under one contract, there are no conflicting recommendations or scheduling issues to hinder progress.
Opting for a design-builder can actually result in cost savings due to their efficiency. With the designer and contractor working closely together, the construction timeline can be shortened, leading to a reduction in construction costs.
The team-oriented approach of the design-build method ensures higher quality results. With your designer and contractor working collaboratively from the beginning to end, they can align your vision with the project's goals more effectively.
To Learn More, Download Our Free 2023
Renovation Cost Guide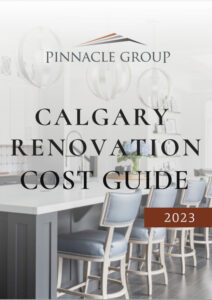 Remodeling In Your Neighbourhood
Proudly serving Calgary and area
Affiliations and Awards
Always Delight Your Customers
Forever Home Customer Conversations
Invisible Accessibility Solutions
Lets Discuss Your Home Renovation