How Much Does a Kitchen Renovation Cost in Calgary, Alberta?
Your kitchen is the heart of your home. It's a gathering place, a warm refuge on a chilly night, a center of activity at the end of a long day. Keeping your kitchen up to date and looking at its best can help make your time at home more enjoyable, and can improve your home's value.
While Calgary kitchen renovations can be costly, good planning and budgeting can make this important home improvement project affordable. Whether you're planning a modest remodel or an all-out re-shaping of your kitchen's floorplan, you can be ready for this upcoming investment by doing your homework and choosing your materials wisely. Leaving a buffer for unanticipated costs and working with a reliable contractor with transparent specification and cost options can help keep renovation costs within your desired budget. Here's what you need to know about what a kitchen renovation cost will be in Calgary, Alberta.
Standard Range in Calgary for Kitchen Renovation Cost
There is so much to know about kitchen renovations, but basically the cost for kitchen remodels come in tiers. Most mid-range kitchen remodels in Calgary that are more of a refresh and reface cost $28,000 and above. Typical remodels for this budget range might include cabinet refinishing, and installation of quartz countertops and new backsplash.
People often inquire as to the cost for custom kitchen cabinets.  Complete replacement kitchen remodels with custom cabinetry have an investment range of $65,000 and above. In projects like these, homeowners gravitate toward changes like the installation of all new plumbing, electrical, plumbing fixtures, brand-new cabinetry and possibly some wall relocations. This investment increase from the first example is associated with the difference of refreshing vs complete replacement. Those items include; brand new kitchen cabinetry, all new plumbing fixtures, ventilation, electrical and minor wall relocates, trim upgrades, kitchen painting, as well as Luxury vinyl plank or Engineered hardwood flooring.
Want High ROI? Here's What We Suggest
There are typically two groups of family's; one group is not planning on remaining in their home for longer than 5 years; and typically, they would be more ROI focused. The other group loves their neighbourhood and neighbours and plans on staying a decade plus or may even make this their forever home. This family wants return on lifestyle; and we refer to that family as ROL focused. We suggest you start by deciding where you are focused as budgets and investment parameters are quite different between these two groups.
For a good return on investment, control your costs. Homeowners will pay extra for a home with a recently remodeled kitchen, but the return on investment begins to diminish as costs rise. High-cost kitchen remodels may not lead to greater returns when the house sells unless the final product is typical for the neighbourhood. In other words, it's important to avoid over-improvement if ROI is your focus. However; if long-lasting quality, delightful design and space planning that's perfect for your family is your focus; you can adjust budgets to suit those goals as a more ROL focused project.
Low- to medium-range kitchen renovations often have the most impact on your home's value, if the renovation is done right. Don't hire a contractor that skips important steps, like the permitting process – even if it saves money. A kitchen remodel done incorrectly, can actually reduce your home's value as buyers start to realize they'll have to make repairs after purchasing your home.
To keep costs under control, hire a qualified, skilled, Design-Build contractor who will do the work well, and do it right regardless which category your family goals fall; either ROI or ROL. It's a good practice to establish your budget before hiring your contractor, and then communicate that budget to your contractor. Your Design-Build renovator can help you choose high-impact upgrades that will improve the ROI value of your home and kitchen, and the more long term design and floor plan benefits of those that are ROL focused.
Make a Budget Early On
Budgeting for a kitchen remodel can be a big project all by itself. Start by doing research on cost guides in your area and interviewing contractors that you feel you can trust with your budget, being around your family, and also have a proven reputation for great design. The more information you can gather at this stage, the better. This will give you a budget range of your upcoming project.
Once you have a good understanding of your budget, seek financing if it's needed. If you don't need financing, budgeting is a straightforward process: simply decide what you're willing to pay, then make a determination that you will not spend beyond that amount. There are several finance products available; ask your banker, broker or insurance agent about Blended, Ported, HELOC or Payout Annuity options.
If you need financing for your upcoming project, talk to lenders to find out how much you're qualified to borrow, how much you'll have to pay per month to repay the loan, and for how long. If the cost is too high, either alter your project scope to lower the cost, or make the decision to put your project off until you're able to afford what will make the most sense for you family.
Follow the 10% Variance Rule
As mentioned earlier; it is critically important to hire right; as an experienced Design-Build contractor knows from experience what is behind your walls and what is structurally required for your renovation, before they begin renovating. An inexperienced contractor can be disastrous and add up to hundreds or thousands of dollars over budget simply because they are not trained or simply unaware of various building practices in different eras. (A home built in the 30's or 40's for example, compared with those built in the 70's, 80's and beyond have very different building codes and building practices not to mention asbestos or mould possibilities).
In addition, other things can also inflate the overall kitchen renovation cost that many don't take into account; for example, takeout food! Many homeowners forget or don't think to include takeout food into the cost of their project. Or, they hire a contractor that fails to properly plan for a relocated kitchen to another room or the basement. A great contractor will discuss all the interim needs of your family, including the use of your BBQ or Hot Plate as a cooking substitute during the time your kitchen is under construction.
One way to anticipate these unexpected costs is to communicate with the contractor before beginning work. Asking questions like; when will work begin and end and do you guarantee a completion date? And, what challenges do you anticipate during this remodel? These questions can help you plan for (and control) these additional costs. But also have that 10% variance rule in mind for more joyful reasons; like finding a faucet or tile that you absolutely fall in love with but it's slightly over budget. Planning for that 10% variance can be for fun purchases, not just take-out food expense or mould buried behind a wall.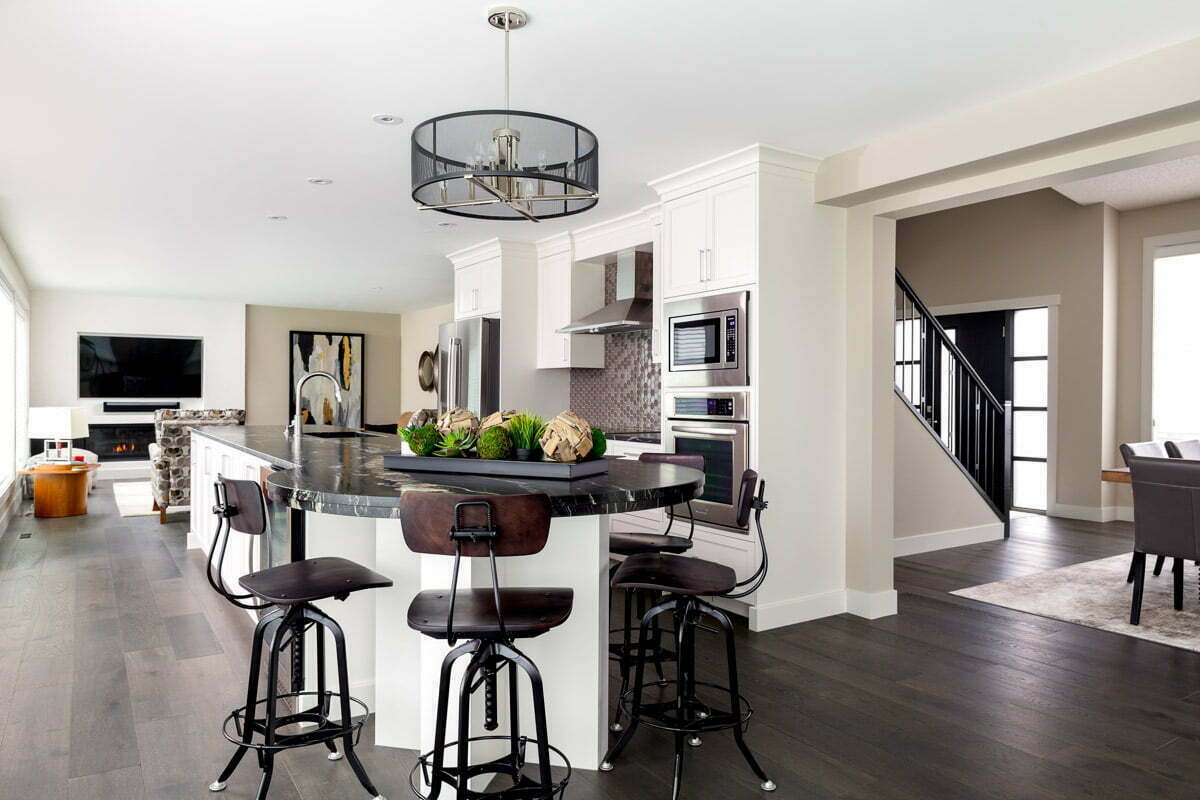 Controlling Costs? Do It the Right Way
Your kitchen remodel doesn't have to break the bank, but saving money or financing your project takes thoughtful planning. Ask your contractor and their designer about materials and fixtures; discounts may happen infrequently and at random, but some manufacturers offer them from time to time. Be prepared to move quickly on decisions should these opportunities occur.
Hire the Right Kitchen Contractor
It's tempting to accept the cheapest bid, but the lowest cost contractor is not always the best professional for the job. Contractors that dramatically underbid the competition could be using low-quality materials or hiring inexperienced labor. Hiring such a contractor may save money at the beginning, but could lead to unexpected costs later on if they do damage to your property. Hire a contractor who delivers quality work at a fair price. You may need to vet and interview several contractors before you find the right one for you.
Some more tips to manage kitchen renovation cost:
Write a list of goals to ensure that your kitchen remodel accomplishes what you hope to accomplish.
Make a list of "must-haves" and "nice to have," then add in the "nice to haves" only if you can afford them.
Communicate your budget with your contractor, to ensure that your contractor is on the same page and aware of your budget expectations.
Work closely with the contractor's designer to educate you on making prudent selections that could reduce costs.
Prioritize the most important changes.
Keep in mind that costs increase if you relocate plumbing and electrical locations; however, this again comes down to the ROI or ROL focus of your family's needs and wishes.
Ask your contractor for tips on savings early on in your conversation.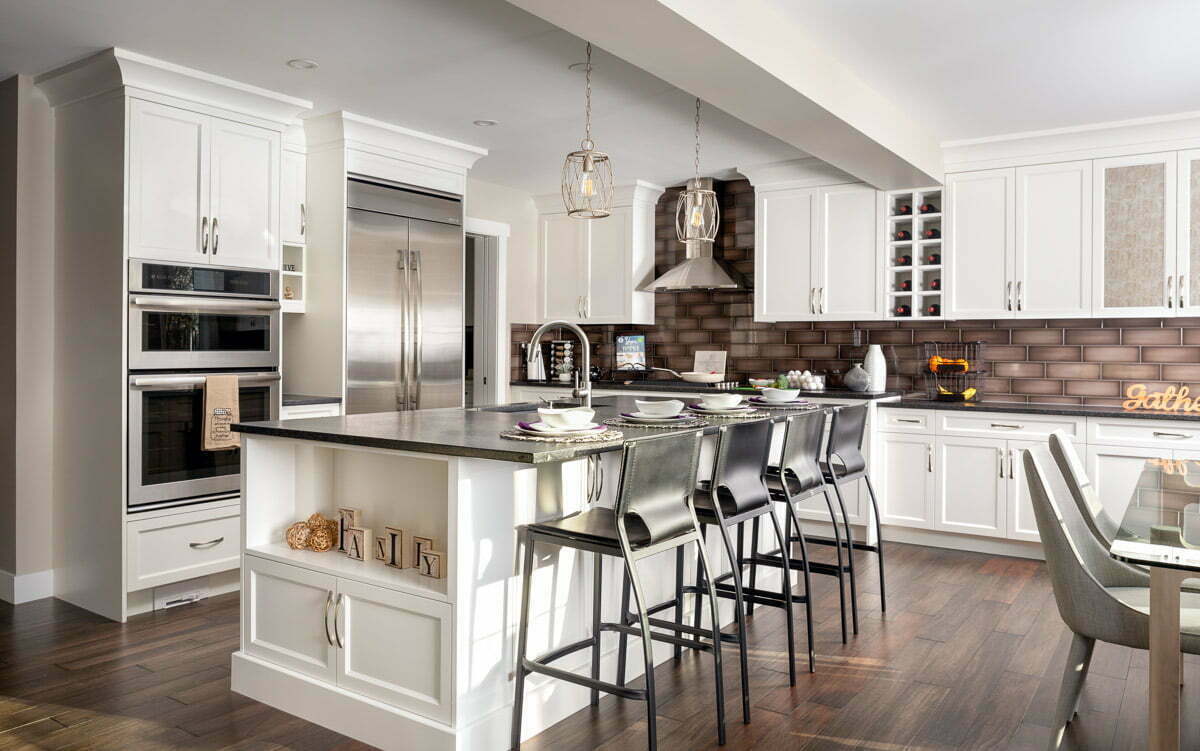 Contact Us to Learn More About Kitchen Renovation Cost
The average kitchen renovation cost is flexible, depending on your needs and priorities, and if you are focused on ROI or ROL. If it's time to make changes to your kitchen, keep in mind that cost isn't necessarily everything; your family's enjoyment and lifestyle plays a big part into this decision as well. Work with a reputable home remodeling contractor to find a way to make changes to your kitchen that fit in your budget and accomplish your goals. Call Pinnacle Group Renovations today to make an appointment for a consultation.