Is it Time for a Decision to Renovate or Sell Your Home?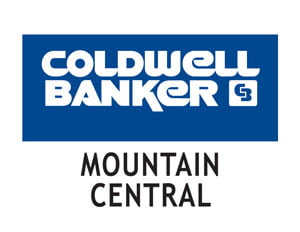 Should I Renovate or Relocate?
Calgary, AB
Many people are familiar with the HGTV series Love It or List It, showcasing homeowners deciding whether to keep their newly renovated current home (Love It) or buy a new home and sell their current one (List It). Similar to this scenario, many consumers we meet are content with their property, neighbour relations and surrounding amenities but their home no longer meets their needs. They find themselves questioning whether they should stay and renovate their existing home or relocate and find an alternate home that will better suit their family's needs.
We have teamed up with Coldwell Banker Mountain Central, an established Calgary realtor brokerage, to help consumers through this scenario to ultimately determine the best choice.
We provide a joint Market Consultation with Renovation Analysis, inclusive of an in-depth needs assessment interview, thorough property feasibility study and market evaluation.
Upon completion, clients typically fit into one of the following four outcomes:
1 |

STAY & RENOVATE:

The findings indicate the love it aspects are plenty and the criteria for the renovation can be achieved within favourable investment parameters.
2 |

RELOCATE & BUY

The findings indicate the effort to renovate negates the love it aspects, or the new design doesn't provide enough of an enhancement to the home to suggest a renovation is the best investment and it makes the most sense to list the property and purchase a different home.
3 | 

RELOCATE & BUY/RENOVATE:

Finding a perfect home that has everything to suite a buyer's needs can be difficult. The short listed homes may still have spaces that need to be transformed to meet the criteria (i.e. ensuite, kitchen, exterior makeover). A Pinnacle Group representative can accompany the buyer and realtor to view a short listed property and provide their expertise to determine if it is the best candidate to meet the renovation needs of the purchasing client family. Pinnacle Group provides valuable feedback that allows the buyer to envision the property's potential. Once the client makes an offer, Pinnacle provides the design renderings with applicable investment ranges and mortgage blending options to facilitate both the purchase of the home and subsequent renovation requirements.
4 |

Undecided:

Sometimes the initial discovery session isn't enough to convince the client of a decision and they want to see what a new design would actually look like before they take the plunge and list. In this scenario, a design concept package would be presented. The outcome could have two potential scenarios:
Upon seeing the design concept, the client is convinced listing it is the best option. However, they can instead use this design concept as a selling feature for this home, showcasing the homes potential to buyers.
Upon seeing the design concept, the client is convinced staying and renovating is the best option. Seeing a tangible design has made them realize the potential for how the spaces in their home can be repurposed and they are reassured their criteria for how they want to live in their home, both now and in the future, will successfully be met.
The aim of this service offering is to give you solid advice from both a realtor professional and a Calgary home renovations expert, allowing you to understand all your options and make an informed decision.
Whether you decide to stay or renovate, our team can help put together the entire financing package for the new renovation, or the new purchase (with or without a renovation), with our extensive finance solutions available, inclusive of seasoned mortgage brokers and private equity funding pools.
Think it's time for a decision to renovate or sell your home?
Request a free Market Consultation with Renovation Analysis
It's a great opportunity to explore the options and discover what the ideal scenario is for your situation. Complete the form below and we will contact you with the details.
Benefits of a Consultation

Get a professional assessment

Prepare for budgeting and planning

Check a wide availability of resources

Access a trained eye on home design
Our Performance From Our Customer's Perspective