5 Things Every Homeowner Must Remember During Kitchen Renovations
Sometimes all it takes to spruce up your kitchen is a little tweaking and some updating. There are times, however, when you just have to go beyond the simple DIY work and actually invest in a professional renovation company to help you achieve your goals.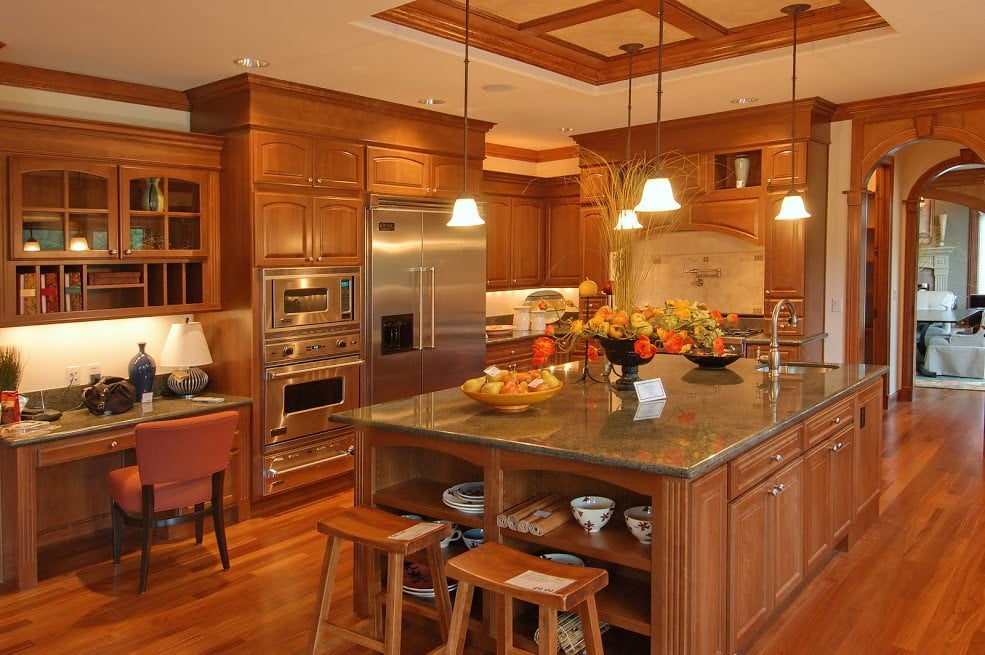 Embarking on a full kitchen renovation requires doing your due diligence and properly researching the builder you are considering to complete your project so you avoid the pitfalls of homeowners who hire contractors without the proper experience.
Lay-Out:
Aside from the aesthetic look, you should also consider the functionality and the flow of work in the area. A good tip to remember is that the refrigerator, the sink, and the stove should not be too far apart because these are the most used in the kitchen. It is impractical to go from one end to the other just to grab a few ingredients every time you cook. The fridge should also be kept near the entrance of the kitchen to provide easy access for a quick snack or drink. If you don't have a fixed floorplan in your head, not to worry; that is the job of the skilled contractor you hire like Pinnacle Group in Calgary.
Lighting:
Before you make decisions on flooring or countertop colours, finalize first your lighting options. Changing the lighting after the work has been finished will alter the overall look. Remember that a colour's shade reacts differently with different lighting, so consider this first. Secondly, bring in samples of your preferred paint, tiles, or stone before making a purchase. Examine closely how the sample responds to your lighting, and only purchase if it perfectly reflects the image you have in your head.
Storage:
Cabinetry placement is not just about installing them where there appears to be available space; this should be well thought out in the overall flow and functionality of your kitchen renovation. Cabinets (along with measurement specifications) should be included in your plans or blueprints. Adding random ones in empty spaces will most likely look chaotic and out of place. It will also be wise to include extra space for future storage availability.
Know when to STOP:
Is a crystal chandelier really necessary in your kitchen? How about that fur carpet? Elegance can be easily achieved within your kitchen renovations by incorporating high-end appliances, flooring or embellishments.
Too Many People Involved
How many people does it take to draft and build your new kitchen? Why hire two different organizations to handle the design and execution of your kitchen remodeling when some companies are willing to do both? Hiring a Design-Build firm helps prevent misunderstandings and will get the job done more efficiently when all parties communicate directly.
Sources:
Kitchen Remodel FAIL! 10 Kitchen Renovations Gone Awry, calfinder.com
The Biggest Kitchen Design Mistakes, housebeautiful.com