Calgary's Top Experts Advocate Home Feasibility Studies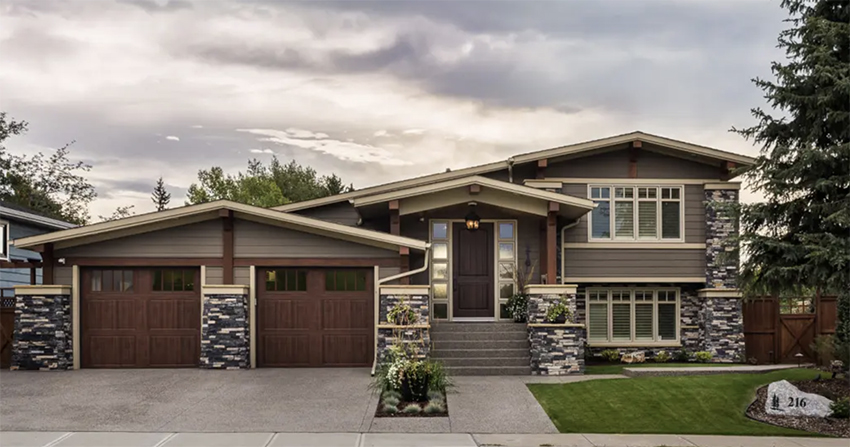 When it comes to renovating your home or embarking on a custom home build, it's crucial to lay the groundwork for success. In the vibrant city of Calgary, Alberta, one name stands out among the rest—Pinnacle Group, a reputable home renovations company with a wealth of experience and a customer-centric approach. In this article, we'll delve into the invaluable advice provided by these experts and discover the importance of conducting feasibility studies before diving into your dream project.
The Significance of Feasibility Studies:
Imagine this scenario: you've set your sights on transforming your home, bringing your vision to life. But wait! Pinnacle Group recommends taking a step back and emphasizing the absolute necessity of a feasibility study. Surprisingly, many homeowners and builders often overlook this crucial initial phase. So, why exactly is it so vital?
1) Uncovering the Hidden Gems: Revealing the Potential of Your Property
By conducting a feasibility study, Pinnacle Group ensures that builders and homeowners are equipped with comprehensive knowledge about the available build options. It's like peeling back the layers of your property to uncover its hidden gems. Through a variety of resources, this study reveals crucial specifics, including the existing home's footprint, lot size and shape, percentage of lot coverage, adjacent home heights, sun exposure, and utility rights of way.
2) Answering the Burning Questions: Designing Your Dream Home
Do you dream of a cozy bungalow or a stunning two-storey structure? Should the garage be front- or side-loaded? What about the front setback distance? These burning questions can all be answered through a feasibility study. Pinnacle Group works hand-in-hand with their architectural firm to create a meticulous plot plan, mapping out the setback and building envelope. This comprehensive process helps determine the necessary permit applications from the City or MD, ensuring a smooth journey towards your dream home.
3) Spotting the Perfect Fit: Aligning Renovation Requirements with Property Potential
Pinnacle Group's extensive experience in conducting feasibility studies enables them to assist realtors and homeowners in shortlisting prospective properties that may require renovation. They understand the city rules for each neighbourhood like the back of their hand. Through condensed feasibility studies, they can determine if a particular home can accommodate the renovation requirements of a client's family, significantly influencing their decision-making process. With this insight, homeowners can make informed offers, aligning their dreams with the property's potential.
Expertise and Dedication: Calgary's Finest Renovation Company
What sets Calgary renovation companies like Pinnacle Group apart is their unwavering commitment to quality service. With their deep-rooted knowledge of the building industry and a genuine concern for their clients, they have earned a well-deserved reputation as an exemplary professional Calgary renovation company. Pinnacle Group's customer-centric approach shines through every step of the process, ensuring that homeowners receive the resources necessary to navigate a successful renovation or custom home build.
FAQs: Addressing Common Concerns
1) Why is a feasibility study essential?
A feasibility study serves as the foundation of a successful renovation or custom home build. It uncovers crucial details about the property, helps answer design-related questions, and aligns renovation requirements with the property's potential. Skipping this crucial step can lead to costly mistakes and unnecessary hurdles down the road.
2) How does Pinnacle Group conduct a feasibility study?
Pinnacle Group utilizes a range of resources to gather detailed information about the property, including the existing home's footprint, lot size and shape, adjacent home heights, and utility rights of way. They collaborate with their architectural firm to create a plot plan, determining setback and building envelope requirements. This thorough process ensures a comprehensive understanding of the property's potential.
3) Can a feasibility study influence the decision to purchase a property?
Absolutely! Condensed feasibility studies conducted by Pinnacle Group help homeowners evaluate whether a property can meet their renovation requirements. Armed with this knowledge, potential buyers can make informed decisions, weighing the property's potential against their vision for their dream home.
Embarking on a renovation or custom home build is an exciting journey, but it's crucial to lay the groundwork for success. Pinnacle Group, one of Calgary's leading renovation companies, advocates for the importance of feasibility studies. By conducting these studies, homeowners and builders gain invaluable insights into their property's potential, answering critical design questions and aligning renovation requirements with reality. With Pinnacle Group's expertise and dedication to quality service, you can rest assured that your dream home is in capable hands. So, before you embark on your renovation adventure, take that vital first step—conduct a feasibility study—and watch your vision come to life.