Calgary Basement Renovations
What You Need to Know About Basement Renovations
If you want to learn more about house renovations or custom basement renovations for your Calgary home, you have come to the right place! More than just an area to store your hot water tank and accumulated belongings, it is an extension of your family's living space that can offer a multitude of uses to enhance your lifestyle. Incorporating your needs into your new basement design requires a well thought out plan to maximize your existing footprint. As well, enlisting the help from professional basement renovators ensures any structural limitations are properly evaluated and the necessary building codes and permits are considered. Consider working with the best as nothing compares to Pinnacle Group Renovations' years of experience transforming our clients' tired or under-utilized space into a welcome retreat. We work with you on all of your ideas to make them become a reality!
A Preview Of Our Calgary Basement Renovations Galleries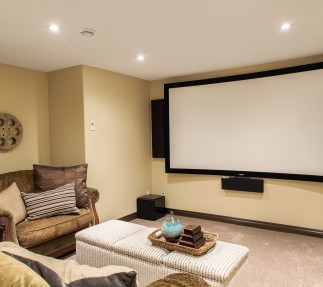 Utilizing Pinnacle's resources, this Client Family evaluated their top real estate findings to determine which home would best suite their changing lifestyle needs.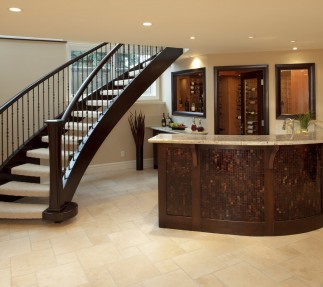 A Calgary basement reno of ours that was all-encompassing and took this family home from a tired bungalow to a fabulous retreat; complete with spa, fitness room, and solarium!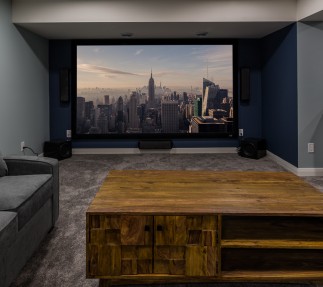 Previously, this tired basement was not inviting and rarely used. The new design is not only beautiful, but it is highly functional for this family's needs.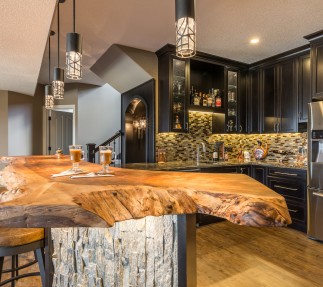 This family found a beautiful property near Priddis, but they always knew the home had more potential.
Think it's time for a basement renovation?
Request a free comprehensive design
consultation from our experts!
It's a great opportunity to get ideas and ask all the questions that you've been thinking about regarding your project. This consultation is valued at $405. But all it will cost you is your time. Complete the form below and our team will contact you with the details.
Benefits of a Design Consultation

Get a professional assessment

Prepare for budgeting and planning

Check a wide availability of resources

Access a trained eye on home design
Our Performance From Our Customer's Perspective
Overall Impression
This chart shows the results of the Overall Impression of the client experience with the Pinnacle Group. For example, 95% of clients feel that Pinnacle provided the technical expertise required for their project.
100% Satisfied with the Overal Quality of Pinnacle's Workmanship
95%Pinnacle provided the technical expertise required for our project
89%Our project started on schedule
89%Our project was completed in alignment with the original cost proposal
90%We will recommend neighbors & friends to the Pinnacle Group
Design & Production Experience
The above chart shows the feedback results of what Pinnacle Group clients experience in the purchase and design phase of their project. For example, 95% of clients say that Pinnacle's staff were pleasant and professional.
95% Pinnacle's Reno Consultant Listened & Understood Uur Needs
95%Pinnacle's Staff Were Pleasant & Professional
100% We Are Pleased with the Design of Our Project
95% The Site Supervisor demonstrated knowledge & understanding of our project
89% Post Project issues were resolved in a timely manner