Calgary's Trusted Renovator and Custom Home Builder
Welcome to Pinnacle Group, where we guarantee your project's start date, completion date and cost!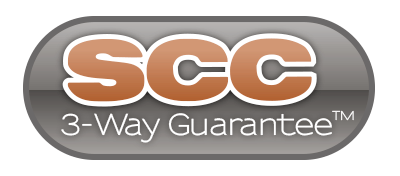 We are the only RenoMark™ Builder to guarantee your start date, completion date and cost. Pinnacle's SCC 3-Way Guarantee™, simply ensures that the most significant consumer concerns surrounding Renovations and Custom Home Builds, voiced by independent industry studies, are unequivocally addressed and are put in writing (some conditions apply). We will pay a $400 per day non-complete penalty fee to our Clients should we fail to meet the targeted completion.
A Full Range of Personalized Design-Build Services
Whether you are looking to complete an upscale full home renovation, a one of a kind custom built home, or perhaps a room specific renovation such as a kitchen, basement, ensuite or millwork built-ins; Pinnacle Group offers a full range of Design-Build services to suite your needs.
Our proprietary Design Discovery Process is designed to reveal the motivation for your home transformation project so we can better understand not just what you want to do to your house, but more importantly, how you want to live in your home.
Choosing Pinnacle as your Builder means you will be surrounded by a team of architects, interior designers, production staff, trades, administrators, and Renovation Consultants who are not only dedicated to serving your Family, but who have a history of satisfactory Customer Reviews. This includes Pinnacle's in-house artisans who produce the custom cabinetry and fine millwork featured in our project galleries under the Pinnacle Custom Cabinets brand. The intent of Pinnacle's entire process is to leave no stone left unturned; such that this level of planning prior to the start of any Renovation or Custom Home project, mitigates unforeseen costs and project delays.
View Our Extensive Project Photo Galleries
Testimonials
"We had a very positive renovation experience with the Pinnacle Group. Paul and his staff and trades were courteous and professional, and our project was completed on schedule. We are now planning phase 2 of our home renovation – with Pinnacle, of course!"
— Homeowners of Gallery 3 —
"Our experience with Pinnacle Group during our recent home renovation has been very positive. From help with initial concept definition, to detailed design, pricing and implementation, their staff of architects, designers, site supervisors, sub-contractors and interior designers has been professional, helpful and responsive. The tradesmen who worked on the project were excellent and the quality of their work is consistently high. The final product meets all our requirements and has received accolades from all who have seen it. The project was finished on time and within initial estimates, and the few minor deficiencies have been rectified promptly and conveniently. We have no hesitation in recommending Pinnacle to anybody who is considering a major renovation."
— Homeowners of Gallery 20 —
"Paul and his team at Pinnacle Group did a fantastic job of renovating our home. Our project was significant, a complete gutting of all three floors along with a 3-story addition to our home. Pinnacle started on-time and finished when promised – which was something considering the scale of the project. Further, we have had a minimum of follow-up issues to deal with. The design work was very well done and we are very happy with the end result. I would highly recommend Paul and his team as thorough, committed, honest, group of home renovators."
— Homeowners of Gallery 12 —
Third Party Customer Reviews
Pinnacle Group is serious about our commitment to providing you with the very best customer experience. That is why, since 2004, we have retained third party assessment company, Client Insight Inc., to perform post project, no-holds-barred, Client interviews on every single Pinnacle project. These reviews have a significant influence on Pinnacle's business operations, providing a crystal clear understanding of our Clients' experiences. The insight they provide allows us to keep management informed and continually improve and enhance our Building Planning Process, ensuring quality and excellence. Our valued Client feedback in many ways drives project completion, holding our team accountable, and enhances Pinnacle's corporate culture. As well, the results are used for training employees, suppliers and trades.

Renovations and Custom Builds are a tremendous undertaking and we are the first to admit that challenges do arise; however, what is of outmost importance is how the company you chose to partner with for your home transformation, deals with these challenges and continues to learn from them. When you choose us as your Builder, we can assure you that we will never stop taking stock of your feedback and will deal with any challenges with the outmost in professionalism and with the least amount of impact and stress on your family. Our relationship with our Client Families is one of collaboration, team work and open, honest, respectful communication; allowing you to be confident in Pinnacle Group delivering a successful end result.
We believe in transparency and sharing our assessment results with our soon to be Clients. It is important to us that we make it easy for you to hear what others are honestly saying about their experience with Pinnacle Group; through our testimonials, third party assessments, online social proof, as well as opening the doors to as many project home tours as possible. We know that if our Clients are happy with their experience with us, they are willing to brag about it to you!
Take Advantage of These Offers
Customer, Trades & Staff Log-In
For Pinnacle's Production Website: