The Benefits of Attending a Pre-Board Tour in Calgary, Alberta!
The benefits of attending a pre-board tour in Calgary, Alberta are endless, but first you must understand exactly what a Pre-Board Tour is.
Pre-board means the home has been completed up to the installation of the drywall. This opportunity to see what's behind the walls of a Calgary home renovation is rarely offered to the public; in fact, Pinnacle Group is the only Renomark™ Renovator to embrace such a tour.
Attending a Pre-board Tour will help you gain knowledge and perspective about common industry short-cuts that are often "covered up" by builders and not discovered by homeowners until years after the completion date.
What are some of the inner workings of a Calgary, Alberta home renovation project that you might find behind the walls?
CALGARY, ALBERTA HVAC SYSTEMS
HVAC stands for Heating, ventilation, and air conditioning. Calgary, Alberta HVAC systems distribute warm or cool air to the entire home through a series of ducts. It also serves to improve indoor air quality and humidity levels, in order to provide a more comfortable living environment for you and your family.
CALGARY, ALBERTA PLUMBING SYSTEMS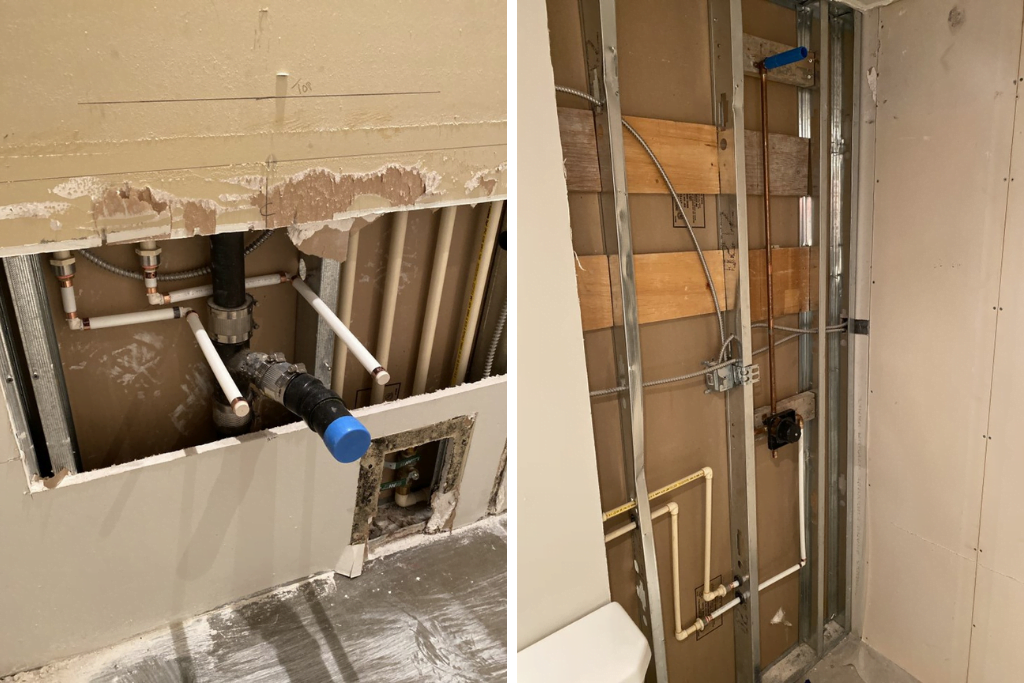 Your home's plumbing system in Calgary, Alberta is an intricate network of water supply pipes, drainpipes, and more that are connected by your fixtures such as toilets, sinks, and showers, as well as appliances like dishwashers and wash machines. There are two basic elements to your home's plumbing; one that brings the clean water in, and another that takes the dirty water away.
CALGARY, ALBERTA ELECTRICAL SYSTEMS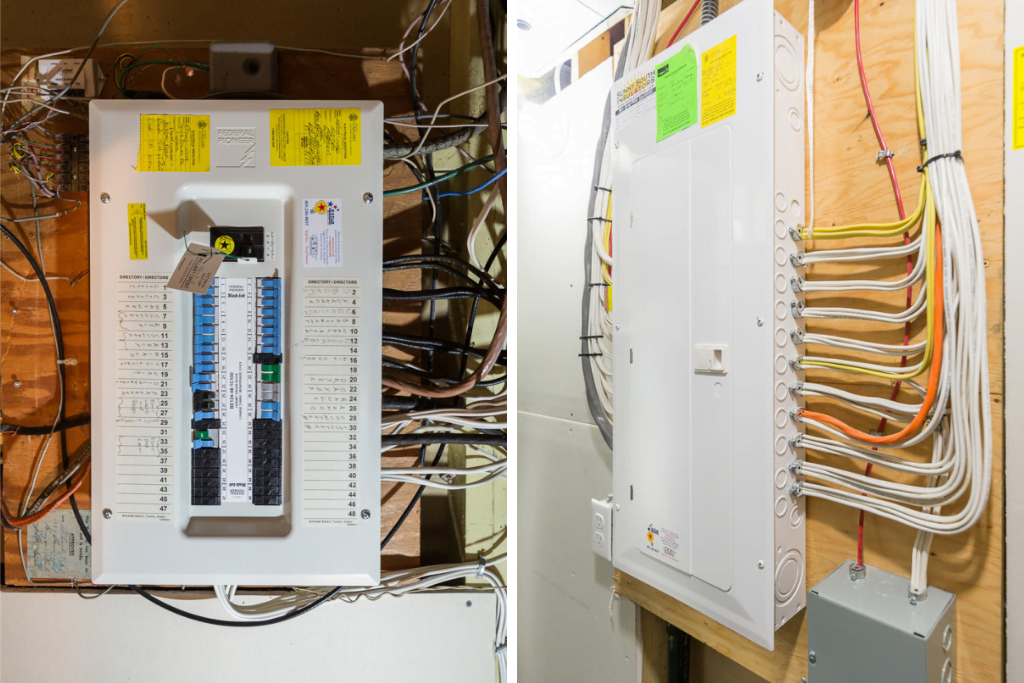 Electricity is an essential part of our lives at home. Every day we expect our Calgary, Alberta residential electrical system to provide power to lights, appliances, TVs, computers, and even HVAC systems. It's easy to take electricity for granted. We depend on it, but don't necessarily give much thought to the complexity of wiring and work that goes into ensuring a safe and efficient system.
CALGARY, ALBERTA HOME ENGINEERING FEATS
Pinnacle Group's custom builds and home renovations in Calgary, Alberta do not only need to live up to our Client Families' expectations, but they also need to be able to hold up under the weight of the building, the weight of the people and furniture, as well as providing protection from exterior forces and natural elements like weather and gravity. Designing and constructing a custom property takes a great deal of skill, and isn't as easy as drawing floor plans and beginning construction. Accommodating a number of custom or complex requests from our clients means creating a plan that will ensure the design and materials used offer a safe and practical space for homeowners. The renovation team you choose today will directly affect the quality and durability of your renovated Calgary, Alberta home for years to come. At Pinnacle Group Renovations, we have invested many years developing the Design Discovery Phase of our Building Planning Process. During our initial Design Discovery conversation, we do not only invite the architectural design team and production team, but also the interior designer and in many cases, specific trade experts for mechanical sizing to help bring your dream home to life.
CALGARY, ALBERTA HOME THEATRE & AUTOMATION SYSTEMS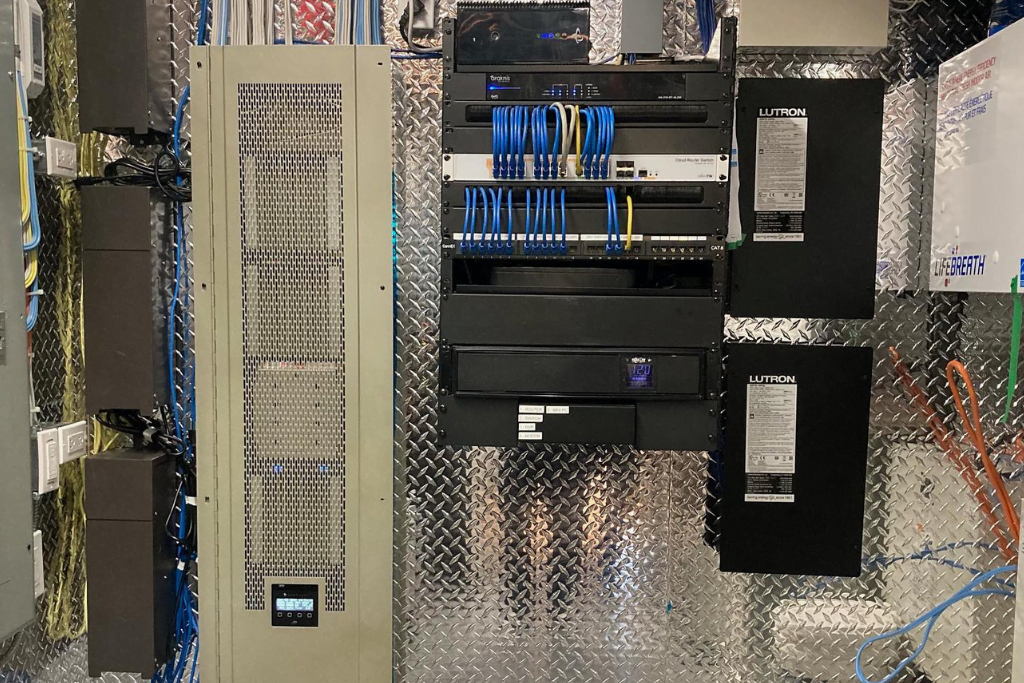 For learning, working, playing, or even managing health concerns at home, there are many technological innovations that can be integrated into your living space to support your needs. From staying connected with family and watching your favourite shows, to using voice commands for assisting homeowners in Calgary, Alberta with mobility concerns, there are a number of solutions available to you.
Pinnacle Group Renovations partners with local industry leaders such as Digital Lifestyles to help develop one-of-a-kind automation solutions for our Client Families.
A FINAL WORD FROM OUR FOUNDER, PAUL KLASSEN.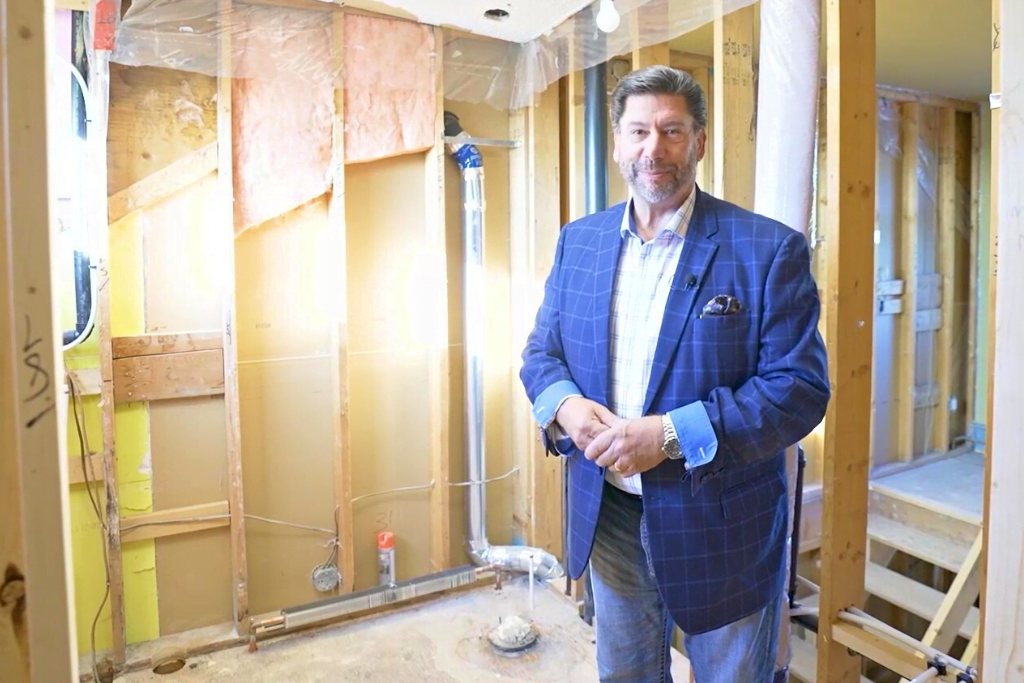 At Pinnacle Group Renovations, we are proud to showcase our workmanship behind the drywall and what our trades do that, in many cases, never gets seen. Without things like the proper engineering incorporated into our design ideas that will allow us to remove walls and bearing beams installed by our framers, and the finesse of our electricians and plumbers in getting their services into some VERY difficult spots, it would be impossible to offer our Client Families the impressive standard that Pinnacle Group has become known for today.
In addition to us showcasing the workmanship of these unsung heroes, we are also chronicling all the parts and pieces behind the walls so if at some point down the road a question is asked on how the home automation was roughed in for a new smart home system, or if another renovation is to be done, the story can be seen before ever opening up walls. If and when the home ever goes up for sale, and a new potential buyer wants the assurance that the many upgraded items that are now unseen were done well, this documentation will offer the answers to any questions or concerns.
These are just some of the benefits of attending a Pre-Board Tour in Calgary, Alberta and our chronicled photo logs. We have our cloud based App (BuilderTrend) with all our daily logs and a chronicled photo log of all these elements for quick reference anytime our Client Families need them. And it's not just about what is behind the walls, but maybe one of the kids shoots a hockey puck through a wall and now someone needs to know the exact paint colour to match the patch! All that information also resides in our BuilderTrend App.
We feel showcasing our projects in progress is essential because it provides insight into Pinnacle's attention to detail and concern with every aspect of the project. For us it is not just about the finished aesthetics; it is about the entire functioning of the home. We cannot live our creed Creating Homes For LIFE™, without complete due diligence to the entire build process. Attendees of these tours are blown away as they cannot believe the level of craftsmanship and the intricacies of the decisions that are incorporated at this point in the build process that significantly affect the entire home. Seeing this first hand provides a whole different viewpoint into the level of commitment we have to building the very best for our Clients; as well, it demonstrates the incredible quality of our Trades.
We encourage you to ask us or visit our Events Page about our upcoming projects in progress tours; or any other Events or Home Tours coming up for you to visit.