Accessible Homes CAN be both functional AND aesthetic at the same time!
Here at Pinnacle Group, we are committed to providing solutions that serve our clients' personalized needs. We love working with our clients to meet their special design requirements that make their home work for them. Our latest project was close to our hearts as we knew the transformation would dramatically impact this client family's quality of life. We were put to the task of creating a home that would not only embrace their accessibility needs but would also be aesthetically appealing and we hit the mark!
Taking on this project was a no brainer for us. Our designers and construction team were enthused and inspired to get this home completed.
This home had a great foundation to retrofit for accessibility. Starting with the kitchen's accessibility renovation, we transformed the space to create a kitchen prep area that is wheel chair accessible. The kitchen now showcases a beautiful, practical design; our client absolutely loves the dark hardware in contrast with the light cabinets! All doorways in this home were also enlarged.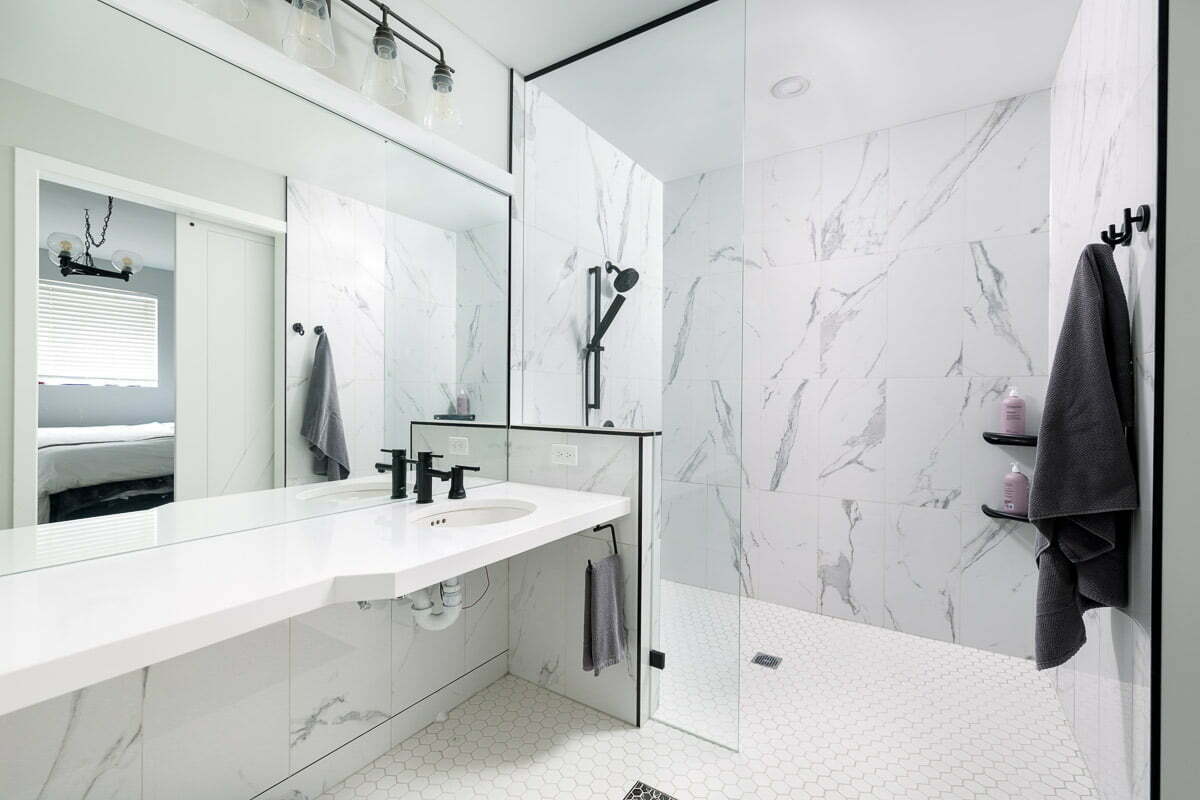 What is really impressive in this project is the ensuite bathroom accessibility renovation. There are so many accessible features in this room including the tankless toilet and the curbless, walk-in shower, complete with finishings at the perfect adjustable height for this family. The marble walls create a clean, crisp, timeless look that will be enjoyed for years to come.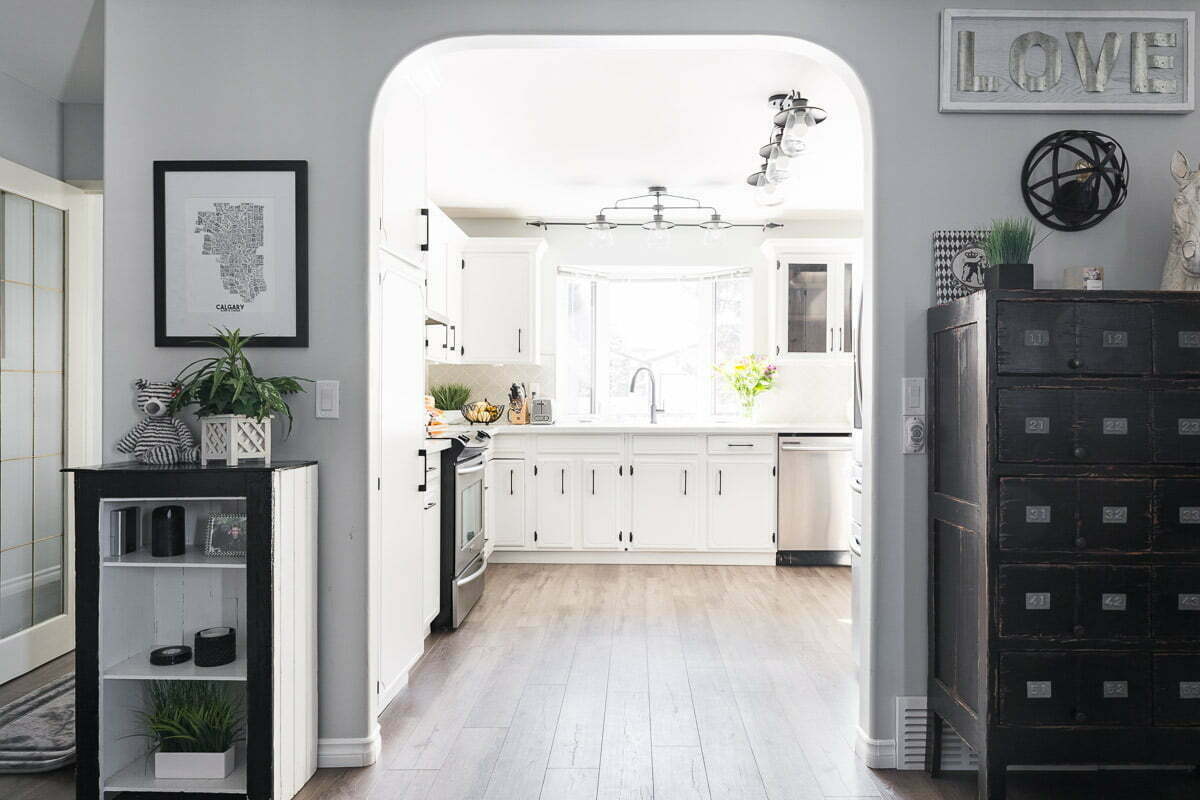 The end result is a home that not only allows the homeowner to efficiently utilize their home but embraces their design style!
Our friends at Accessible Homes Inc. were a great resource on this project and we highly recommend their services and home product offerings that can help improve quality of living and independence.
We look forward to sharing more accessible home projects with you via our social media channels and through our email case study series.  
Stay Tuned!