On Saturday, December 15th, 2018 from 10am-4pm, join Pinnacle Group for some pre-holiday cheer at our Charleswood Sneak-a-Peek Tour!
This home, originally built in 1961, encapsulates the history of Charleswood being it was the first built on Conrad Drive. Nestled at the highest point with a pristine, unobstructed view, the location of this home was a perfect match for the recent home buyer; they searched in earnest with Pinnacle's Renovate or Relocate team to find a bungalow in this neighborhood. This new client family's desire to renovate the home but maintain its heritage, met the wishes of the original owner who did not want it to be a knock down.
This Pinnacle project in progress allows you to see behind the walls, prior to drywall, and appreciate the design and engineering solutions required to complete this whole home renovation.
Encompassing three additions including enlarging the dining room, master room and creating a garage, this home will be transformed into a stunning, executive bungalow.
Universal design aspects have also been effectively incorporated to ensure this family can enjoy their forever home, no matter what comes from life's changing circumstances.
Eco-aware components have also been integrated, including extensive spray foam in the vaulted ceiling and a no maintenance hardy board exterior.
*This is a private residence, for security purposes, all attendees must sign-in upon entering the premises, the day of the event.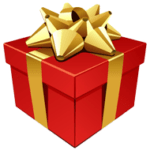 Bring a non-perishable food bank item and enjoy some Christmas treats and enter our hourly draw for gifts under our Christmas tree!