Designing Your Forever Home in Calgary, Alberta!
What is a Forever Home?
Often, the first home you purchase isn't meant to last a lifetime. This is where the term Starter Home comes from. Starter Homes are supposed to be just that, a starting point. In fact, to meet the various needs of changing life stages, you'll probably own more than one home.
As you age, your family grows, and your needs change, you will eventually be faced with a decision to either renovate and turn your current space into a Forever Home, or sell and try to find the exact size and design features you want in another property.
When the time comes for you to put serious consideration into your Forever Home, it isn't uncommon for homeowners to already live in their preferred area. You love your neighbours, your location within the community is great, but the home itself doesn't necessarily meet your current or future needs.  This is where a custom home renovation for aging in place can truly be the best option available!
How are other Calgary homeowners turning their For Now home into a Forever Home? Here are some ideas and trends that you might want to consider for your own custom project.
Adding More Room to Roam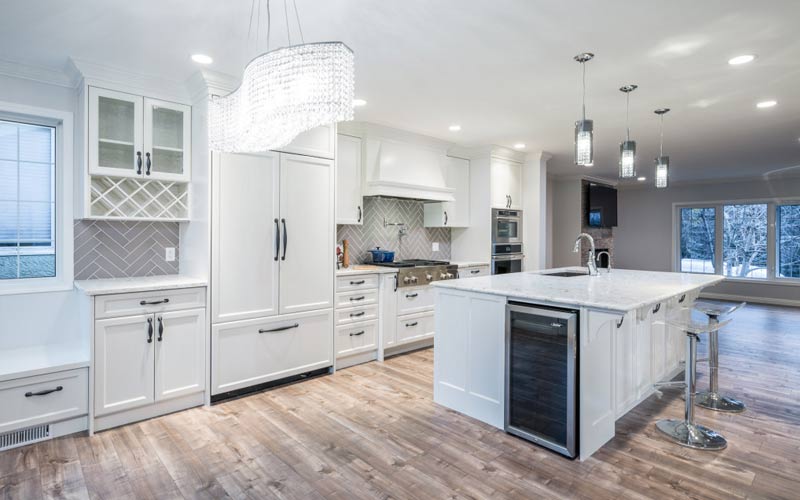 Whether your family has grown up or grown in numbers, there's no mistaking the feeling of living in a space that is too small. One day you might wake up and suddenly it feels like everyone is bumping into each other, or you begin to notice your family's stuff has taken over every corner of the house. The need for more space is one of the most common reasons homeowners end up having the "renovate or relocate" discussion in the first place. If you love where you live, but simply need more room, a renovation might be the perfect solution for you.
If your existing home doesn't currently offer as much square footage as you'd like, finishing an undeveloped basement should be one of the first things you do. This extra space can be customized and used in so many different ways, such as entertaining, adding more bedrooms, storage, and more. Whatever is lacking from the above grade areas in your home can be retrofitted in the basement.
Converting your existing floor plan into an open concept by removing walls and barriers is another way to create a space that feels larger. In areas like the kitchen where we tend to congregate the most, a more open layout will give everyone the space they need and improve the overall traffic flow in your household. Open concepts can also encourage everyone to spend more time together and improve family communication!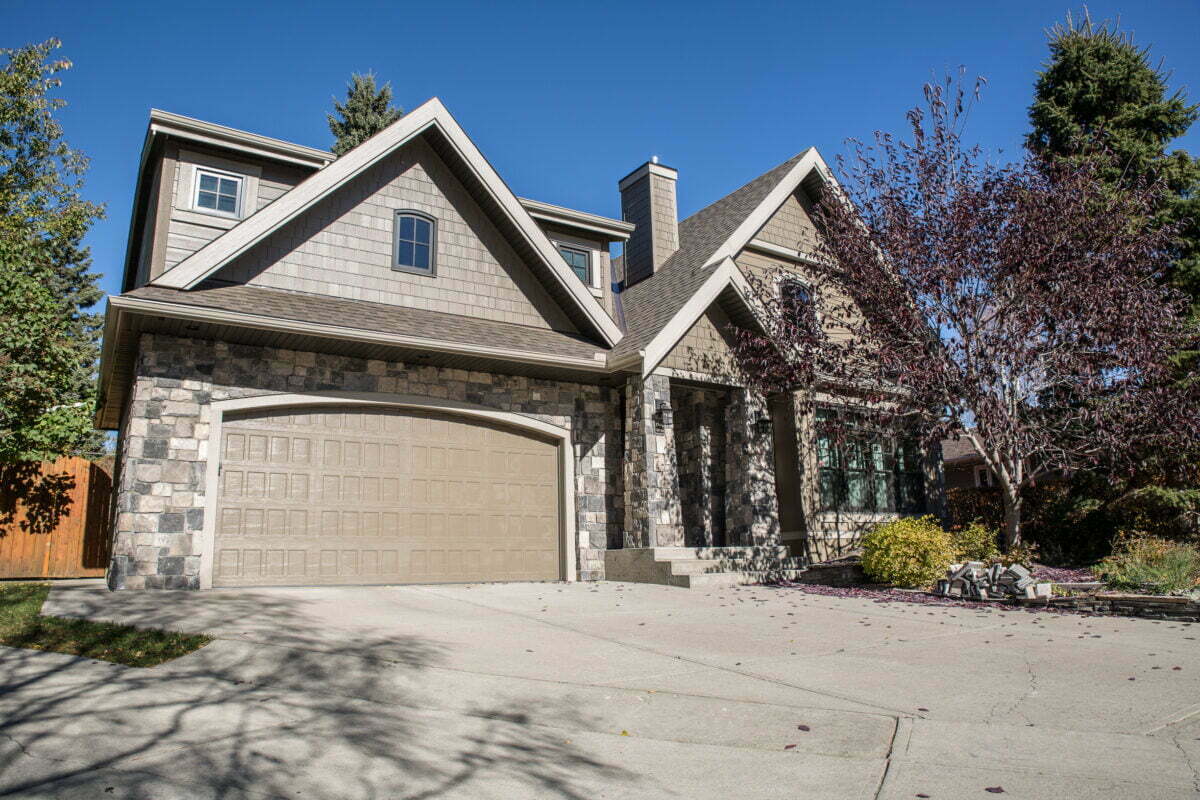 Taking the roof off your house and adding a second storey addition or expanding your home outwards to cover more of your property might sound like a drastic means of gaining space, but there are a number of situations in which a total home makeover like this will make the most sense. In many cases, the real payback is something you can't put a price on; the ability to remain in the neighbourhood you've loved for years or to continue enjoying a setting that just can't be duplicated elsewhere.
Home additions are huge projects to undertake, so it is important that you find a qualified Calgary custom builder who can work with you and your budget to ensure a job well done. No matter what Builder you choose for your project, we believe you deserve to be properly educated by an authority in the industry. Our goal at Pinnacle Group Renovations is to provide you with the resources necessary (mood boards, design blueprints, financing, etc.) to help you navigate your way to a successful Renovation or Custom Home Build via the tried and tested Design-Build model.
Click here to see before and after pictures of a recent Pinnacle Group "roof raising" transformation
Accessibility Solutions
Here at Pinnacle Group, we believe that your Calgary accessible home should be both functional and aesthetic at the same time. 100% of our homeowners looking for accessible solutions are adamant; that their home has to be visually stunning; nothing institutional whatsoever. We concur wholeheartedly; we call it 'Invisible Accessibility', our mantra is that nobody walking into our homeowner's newly renovated home should recognize a solitary institutional feel whatsoever. Mobility concerns can arise in people of all ages, not just active adults who are living out the best years of their lives during retirement. Whether you're planning ahead to successfully remain in your forever home (like over 90% of Canadians who wish to continue living at home) or you are faced with urgent accessibility issues now, there are a number of solutions that will allow you to live comfortably in the space you love, longer.
If there is a desire to make your home more accessible, here is a list of some of Calgary renovation trends you may want to consider, depending on your current needs and situation.
Widening doorways and hallways can help you accommodate the need for not just wheelchairs and walkers, but strollers and armloads of laundry.
Installing lower, more accessible countertops in key task areas throughout your home are a great solution.
Installing stairlifts, or if you wish to combine both an element of luxury and additional freedom and independence; a residential elevator is a perfect solution.
Bathroom modifications such as curbless shower entry, strategically placed yet gorgeous (non-institutional) grab bars, and comfort height toilets & vanities are among some of the most common renovations for anyone with mobility concerns, or setting the stage for your forever home.
Home automation for security, automated doors, media and space environment control can improve your quality of life; providing convenience, safety and helping you live comfortably and independently.
The end result will be a Forever Home that not only allows you as the homeowner to efficiently utilize your space, but embraces a wonderful design style; invisibly intertwined with current or future mobility needs!
If you are interested in learning more about Pinnacle Group's 'My Lifetime Home division', and seeing firsthand what an accessible transformation looks like and the process for success, RSVP today and join us on-site or virtually at our upcoming Accessible Reno Tour taking place Saturday June 26, 2021!
Want to learn more about designing your own Calgary Forever Home, or to find out more about the services we offer here at Pinnacle Group Renovations? Please contact us and we will get back to you with the information you need.