How Much Does a Complete Home Renovation Cost in Calgary, Alberta?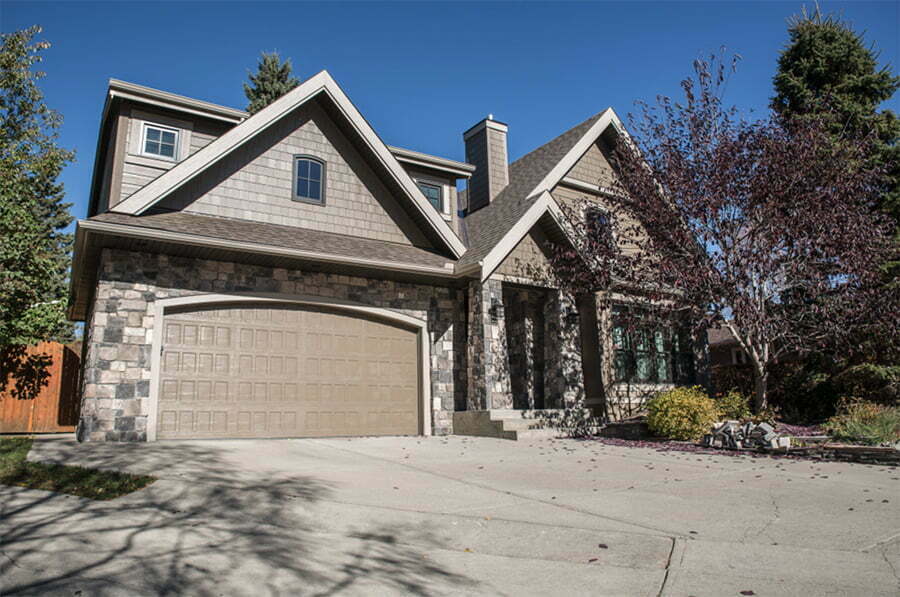 It could be said that the only thing better than calling a home your own is making a home your own. After all, a wonderful home shouldn't just have the necessities that you need to live comfortably; a home should have the amenities and design improvements that will allow you and your family to enjoy it and flourish in it for years to come.
Of course, it is extremely rare to find a house that fits all your specific criteria completely. More often, it is necessary to renovate areas – and sometimes, it is worth remodeling the entire house to fit your overall vision for your family. This blog will cover items of consideration that affect the ultimate cost of creating a home you and your family will thoroughly enjoy.
Factors that Affect the cost of Renovations
When it comes to complete home renovations, there are plenty of contributing factors that influence this type of investment; these are mostly attributed to specifications, scope, complexity and the square footage that will be affected by the renovation.
With that said, here are some of those considerations:
1. Age of the home: over the last 100+ years, many design trends have come and gone and engineering practices have changed. All of this makes older houses rather unique in how they can be renovated. In addition to this, certain materials are no longer used at all, or must be removed if discovered (e.g., asbestos), which can drastically impact the complete home renovation cost.
2. Overall size and layout: Is your home a post-war home, or a more recently built home? Square footage, wall height, and current design play a part, as certain structures and walls will be load-bearing, requiring specialized engineering and mechanical re-directs which do add to the budget.
3. Scale of renovation: There are many styles of architecture to choose from and hiring professionals that understand how to merge the existing structure with the new architectural designs is crucial. This requires expertise in both the design and build aspects, ensuring there are no surprises on final project costs, and it is why we at Pinnacle Group Renovations have chosen to specialize in this model for more than two decades here in Calgary. While it's common to be satisfied with minor cosmetic changes in some areas, in others (like additions and curb appeal updates) you may wish to create a completely custom look and feel – which, simply stated, requires the work of professionals.
4. Materials: From the materials needed for structural changes, to the quality of custom cabinetry, to finishing materials, to the quality of your beautiful countertops – your choice of materials has a large impact on the cost of your complete home renovation.
5. Luxury features: Have you always dreamed of in-floor heating for your master bathroom? How about custom built-ins, a soaring vaulted ceiling, or a completely integrated smart-home monitoring system that connects to your phone? All of this is possible – it's your home, and we are here to ensure every detail is discussed, and considered with associated costs to those luxury items. Our approach, which has been wonderfully appreciated by past clients, is to have all the items that are more on the wish list than must-have list be 'optioned', so you know the bundled costs of these types of luxury items. In this way, you have full control over the final cost of your project.
6. Project criteria: Often overlooked, but in our opinion one of the most important factors in the overall renovation investment, our "project criteria" refer to the must-have design and aesthetics that you have decided on in order to consider the renovation outcome a total success. These are entirely specific to you and your family and should drive the whole design process from start to finish. In fact, we think of these as so important that we have a whole process in place to ask the right questions and discern what these criteria are. It's the only way to ensure you are absolutely thrilled with the final outcome.
Design Discovery through Pinnacle Renovations
It is hard to fully imagine how your home will feel after renovation while construction is going on. In your mind's eye, perhaps you can see how rooms will be laid out…but it is not until the last pieces are in place that you will truly know how the space feels. Because of this, it is important to take time early on in the process and decide the exact details of what that feeling should be. We want you to think deeply about the impact your home will have on your lifestyle, its potential to enhance your future quality of life, and the daily interplay of light, space, and people within it. 
We refer to this as your home's "DNA" – its Design, Needs, and Alignment – and we understand it well. Paying close attention to this DNA from the start helps you avoid costly mistakes, missed opportunities, and miscommunications about what you consider important for the final result. In order to ensure those perfect wow moments, occur when your updated home is finally revealed, we always start with a Design Discovery process, led by a DNA Document that puts us all on the same path together.
Examples of Project Criteria & Meeting Expectations
Our thorough Photo Galleries are a full record of the work we do – not just including photos, but also crucial context of why certain decisions were made. This is almost always due to the project criteria: important factors that would turn a basic house into a dream home for its owners and inhabitants.
For example, this central Calgary home needed upgrades specifically meant to enhance Aging in Place design and accessibility, while improving overall lighting and modernization. The extensive Design Discovery process allowed us full insight into this criterion, which was combined with our designers' expertise to create a custom plan for total implementation and satisfaction. The result was a home that now supports its owners as needed for many years to come, in an aesthetically pleasing and richly functional way.
The Pinnacle SCC 3-Way Guarantee
Cost overruns and missed deadlines are all too common within our industry – and if your home is in the midst of a renovation, there is often not much you can do except pay for the work to continue. Less-than-reputable contractors and poor management can cause costs to balloon this way, turning small projects into years-long headaches for frustrated homeowners.
From the very beginning, we at Pinnacle Group have wanted to do everything in our power to avoid such issues, as we pride ourselves on a reputation of satisfaction. That's why, when it comes to costs and dates, we have our own three-way guarantee – covering the biggest concerns of any homeowner on a budget. Our unique SCC Guarantee lays out your guaranteed Start date, Completion date, and total and guaranteed Cost – all in writing. It is not always easy, but it's worth it for the peace of mind it provides. 
Cost Proposals for Home Renovations in Calgary
The best way to get a sense of how much your home value might increase after a renovation or how much your complete home renovation will cost is to get an accurate proposal from an expert you trust. You can reach out to us through our online form, email, or by phone, and in each case we will be thrilled to help you discover all the possibilities that your remodeled home can offer through our design-build process. With high satisfaction rates, plenty of testimonials, and a strong track record of respect and professionalism across the city, we have been honoured to be among Calgary's top renovation companies for more than two decades. We look forward to helping you turn your house into the perfect home for you and your family.