Posh Kitchen Renovations in Calgary: The Value of Space
One of the worst mistakes homeowners in Calgary make during the construction of their homes is designing a small and cramped kitchen. They give so much importance to other rooms in the house that they tend to neglect their kitchen's workspace. The truth is, space can be all that matters in a kitchen. Bulky islands and too many cabinets, as well as a messy countertop, all contribute to a cluttered kitchen. This is a major contributing factor to homeowners deciding to embark on a kitchen renovation.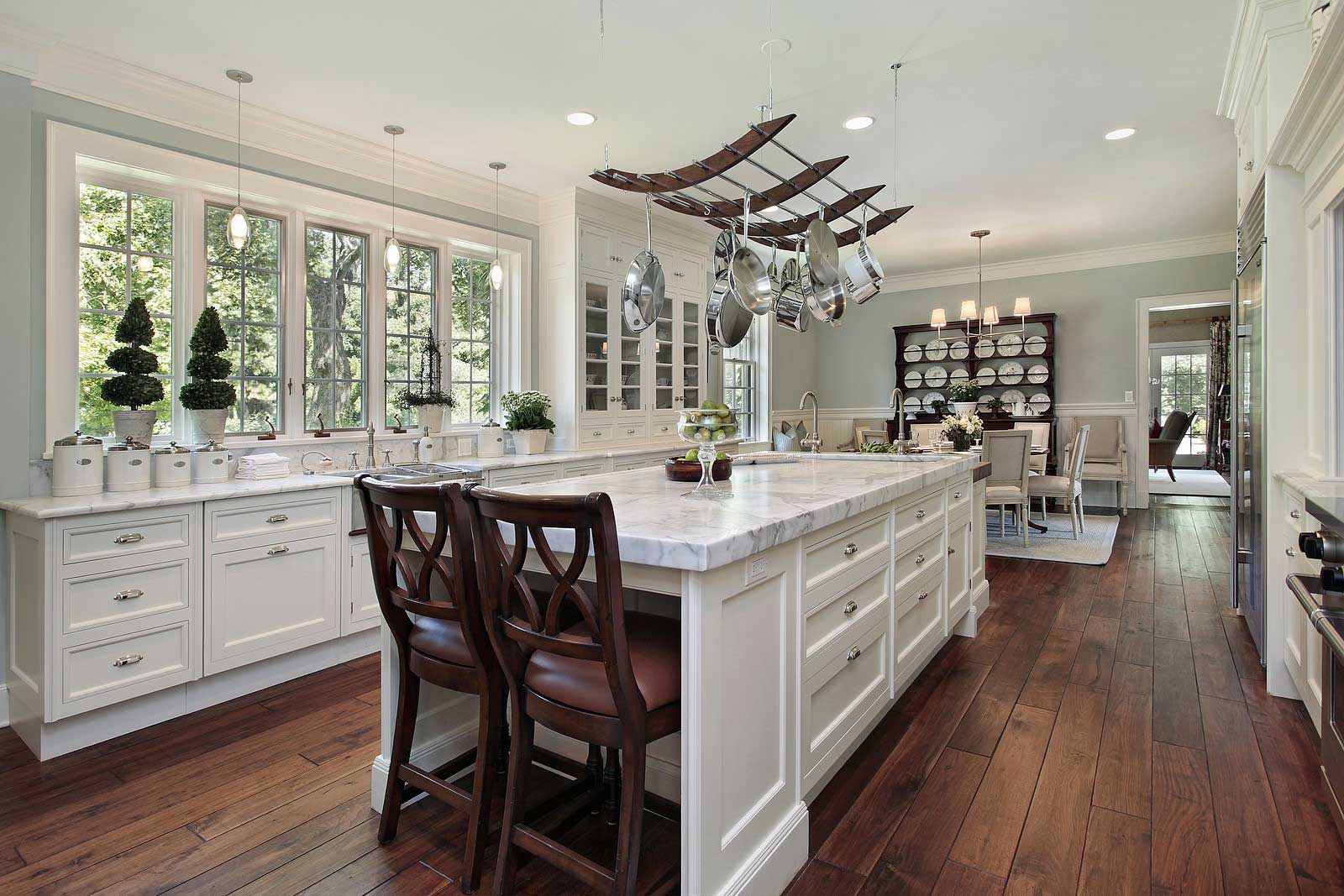 A Space-Efficient Layout
A good layout can improve productivity in the kitchen. Of course, there is no single design standard that works for all kitchens, since each homeowner has a unique need and choice of style. There are basic rules that apply in making a kitchen a less stressful place for preparing food and interacting with family and friends.
At Least 36 Inches
Hanging cupboards and wall cabinets take up a lot of space but they help conserve kitchen space. What's left is the huge space in the middle of the room where you can place the island. A fair sized granite countertop is ideal, although you may require two or more depending on the size of your kitchen and the number of people expected to use it regularly. The space between islands should be at least 36 inches. This allows for enough space for movement when preparing and serving food.
With a Cooktop
You can turn your huge countertop into an instant table where you can serve freshly prepared food while having a chat with your visitor. It can be difficult, however, to prepare food and entertain visitors at the same time, when you have your back facing them. Solution experts in kitchen remodeling in Calgary can find solutions to this type of problem such as adding a cooktop to the island to allow homeowners to face and enjoy an engaging conversation with their visitors while preparing food.
Tuck Away
It's a bad idea to put all appliances and utensils out on the countertop. Not only will it make the kitchen look messy but those items will eat a lot of space which you could otherwise be used for dining. Experts doing kitchen renovations in Calgary suggest tucking them away. The dishwasher, microwave, warming drawer, garbage disposal, and beverage center can be safely and neatly tucked away inside the island and side cabinets to make best use of space.
To ensure that all these considerations are included in your kitchen design, hire a renovation company that has an eye for both beauty and functionality. Renovators like Pinnacle Group specialize in designing upscale kitchens using high-quality materials and following a space-efficient layout.
Source:
Kitchen Island Design Ideas, thisoldhouse.com
Don't Underestimate the Importance of a Good (Kitchen) Layout, humansys.com