Join Us To See How This House Went From Crowded And Dated Interiors, To Open Spaces for the Family and Friends to connect in Style!
Venturing Across Provinces to Discover Their New Haven: A Culinary Delight. The Family chose Pinnacle Group Renovations to Transform Unique Home Layout with a Gourmet Kitchen and Stylish Upgrades!
The Featured Home
This home has a very unique story; and we are so thrilled that this family chose Pinnacle Group Renovations to carry on the Legacy of their parent's family home. Our story with this family surrounds the love of their late parents who chose to have their Son (now living in this home), enjoy this family home into the second generation.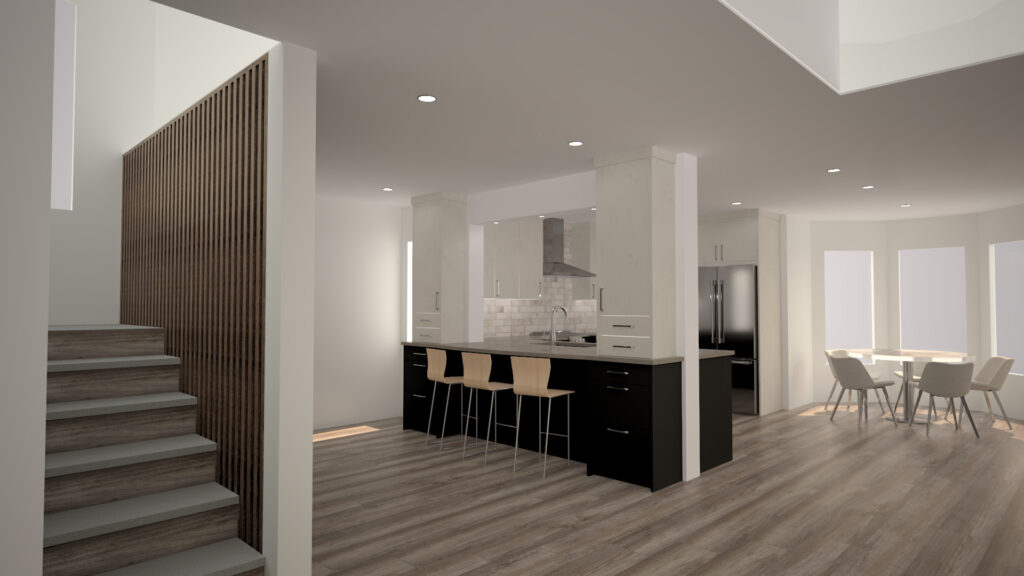 Their estate provided an opportunity for this home to receive a complete makeover for the next generation to enjoy! This was done so that not only their Son; but their entire family, both local and those living abroad, could come back to the home they all grew up in, and celebrate together and share in all their collective memories, but now enjoy them in this fully renovated home!
The entire main floor was transformed which now provides much better spatial flow, allowing for those larger family gatherings. To accomplish this, the family room wall was opened to a new linear fireplace beyond, now connecting dining, family, living and lounge rooms. Further to that, a structural beam was installed and the wall between former kitchen and formal dining was opened up to allow for a peninsula dining experience and also to connect those enjoying in the newly created lounge area.

We're looking forward to have you join us for a special Pre-Board tour!
Come see it up close and personal!